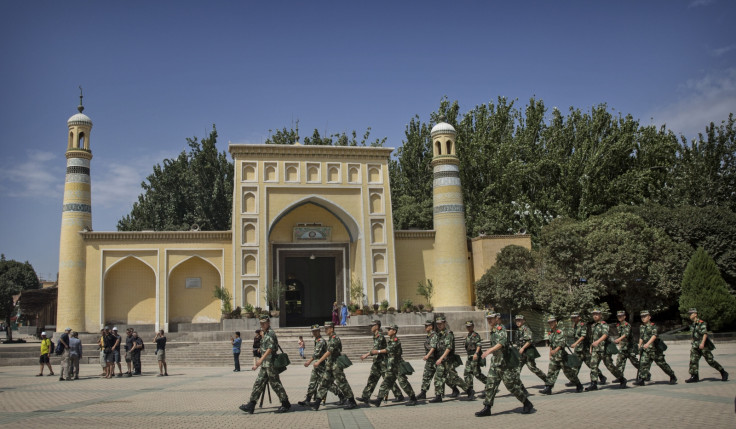 Thousands of heavily armed police paraded the streets of China's troubled far western Xinjiang region's capital Urumqi on Monday (2 February) in their latest attempt to combat the ethnic unrest that the country blames on Islamist separatists.
Chinese authorities reportedly rolled out a rapid-response air patrol system as part of the anti-terror crackdown on radical Uighur Muslims after an apparent upsurge in violence.
The rally ended with circling helicopters and armoured vehicles and was thought to be the fourth such mass show of strength since the start of the year.
Xinjiang's Communist Party secretary Chen Quanguo told the armed police that they must realise the "grim conditions" that caused tensions in the region and posed a threat to security.
"Bury the corpses of terrorists and terror gangs in the vast sea of the people's war," Chen said, the Xinjiang government's official news site Tianshan Net reported.
According to Reuters, Chen deployed 1,500 armed forces to the "frontlines" in Hotan, Kashgar and Aksu prefectures of Xinjiang province. A few rallies had already taken place in these cities in recent weeks.
As part of its series of new measures to tackle terrorism in the ethnically divided region, mandatory satellite tracking devices for vehicles have been introduced in some areas. The government has also raised the rewards for tip-offs about anti-terror activities in the province.
Xinjiang government's spending on public security is reported to have jumped 19.3% in 2016 to more than yuan 30bn (£3.5bn).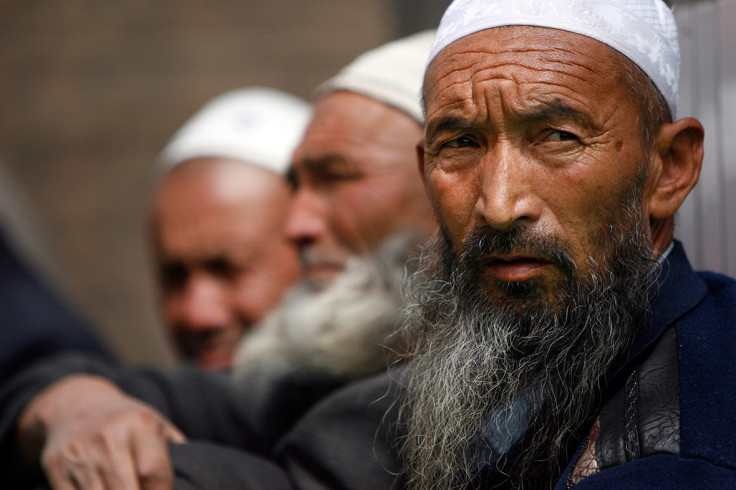 The latest rally came amid the recent escalation in violence in the far-western Chinese region that is home to a majority of the ethnic Uighur Muslims. Discord between authorities and the indigenous Uighur community goes back a long way. China has often been accused of trying to suppress the Uighurs, an allegation the government has strongly denied.
Hundreds have died in Xinjiang in recent years, which the government claims is the result of unrest caused by Islamist militants and separatists. But rights groups argue that the violence is a reaction to China's alleged harsh policies.
On 14 February, at least five people died and five others were injured in a violent attack by three knife-wielding men in Hotan prefecture's Pishan county.