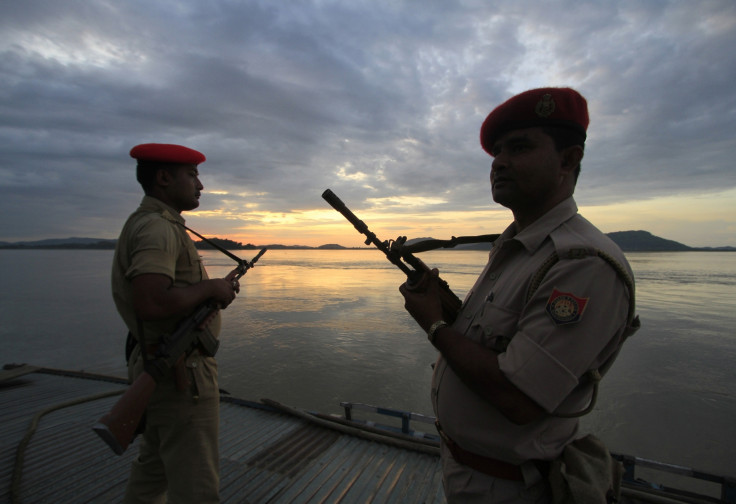 India is keeping a close eye on the water flow in the river Brahmaputra after China announced it was blocking a key tributary in order to build its "most expensive" hydroelectric project. The Brahmaputra is one of India's main rivers which originates in Tibet's Angsi glacier and flows towards Bangladesh.
Construction of the Lalho hydroelectric project originally began in 2014 at Xiagase in the Tibet Autonomous Region. Beijing said it was blocking the Xiabuqu river, one of the tributaries of Yarlung Zangbo, the river Brahmaputra as it is known in China. The Lalho project is likely to be finished by 2019.
Indian authorities have not yet responded to the blockage as it is still unclear what, if any, will be the impact. However, the move has come just when New Delhi is recalibrating its own water flows to neighbouring Pakistan, a Chinese ally, following deterioration in ties.
According to official reports, the Chinese hydro project is estimated to cost about $740m and is set to include two power stations. With the reservoir's capacity to hold up to 295 million cubic metres of water, the Chinese authorities expect the project to benefit close to 30,000 hectares of farmland.
China's state-backed news outlet Xinhua said: "The project serves multiple purposes, including irrigation, flood control and power generation. The farming area, which usually suffers from severe drought, is a major crop production base in Xiagase."
China has so far said there will be no impact on either India or Bangladesh, the two riparian states that enjoy the flow of the Brahmaputra. The river enters the Indian state of Arunachal Pradesh, the region over which China has increased its territorial assertion in recent years.