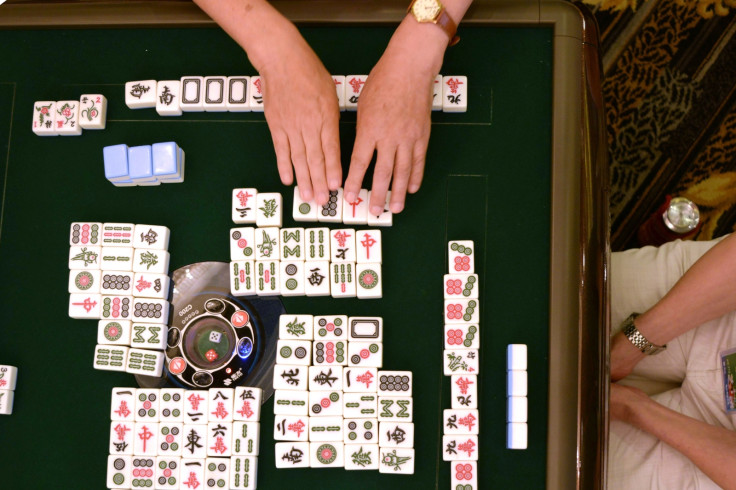 Five multimillionaire Chinese gamblers were conned out of more than 120 million yuan ($193m, £123m) by conmen using high-tech equipment to secretly record high-stakes games of mah-jong.
Over a six-month period, the conmen used surveillance cameras and computer analysis software to win the stakes in the popular Chinese game, The South China Morning Post reported. One man lost 42 million yuan ($67m £43m) to the scammers.
The four accused appeared in court in Shenzhen on Thursday (July 30) charged with obtaining money by deception.
One of the victims rented an apartment in the city's Futian district, where he would host high-stakes games.
The alleged scam began at the end of 2013, when prosecutors claim the conmen installed sensors, hidden cameras, walkie talkies and analysis software in the flat, and set up a control room in a nearby flat to monitor games.
The four conmen would take it turns to play the millionaires, and were allegedly relayed information on which mah-jong tiles their opponents held and which moves they were likely to make through concealed earpieces.
It was only in May, when the gamblers had lost more than 120 million yuan ($193m, £123m) between them without winning a single game that the five multimillionaires began to suspect that they had been victims of a scam.
Despite the fact that gambling has been outlawed in China since the Communists took power in 1949, it is more widespread than it has ever been, with an estimated one trillion yuan wagered illegally annually.
Many gamble in secret mah-jong clubs or casinos, or on the hundreds of gambling websites that have sprung up. Recently, the Chinese government has launched a crackdown on illegal gambling, closing down thousands of illegal gambling dens and seizing millions of yuan of illegal revenue.