China 'to deploy nuclear submarines in Pacific' amid US tensions
China is to send nuclear missile submarines to the Pacific as deterrence amid mounting tensions with the US, a report says.
Citing military sources in Beijing, the Guardian newspaper says a Chinese nuclear deterrence patrol mission in the region is "inevitable" in response to US plans to station new weapons systems in the region.
China has been irked in particular by Washington's intention to place an anti-ballistic missile system in South Korea, with the country's Foreign Minister Wang Yi saying earlier this month that the move threatened Beijing's strategic security.
The two countries are also at loggerheads in the South China Sea, with the US conducting several "freedom of navigation" exercises in the region to challenge Chinese territorial claims.
There is increasing international concern that the continued animosity could spark a major naval conflagration between the two powers.
Rising tensions
The People's Liberation Army is reported to be concerned that its relatively small nuclear arsenal is vulnerable to a large scale pre-emptive strike from a foreign power and wants to beef up its nuclear capabilities.
The Guardian says it is intent on deploying nuclear-armed submarines in the Pacific as deterrence to US missile defence plans.
While it is unclear when China will deploy its maiden nuclear patrol, the move is bound to further heighten tensions with the US.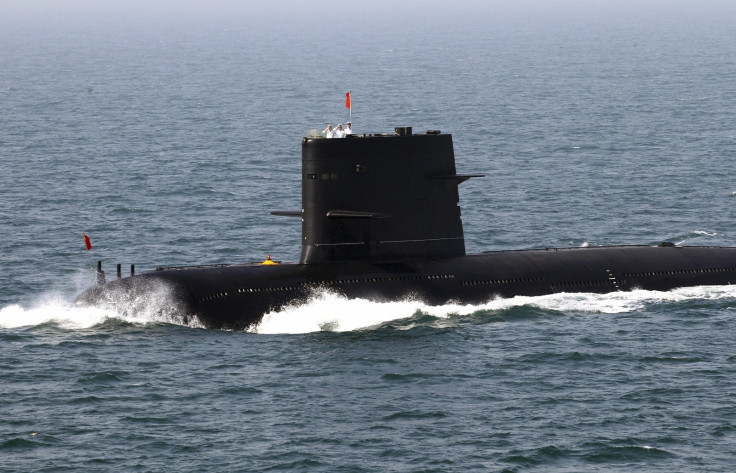 "Because China's SSBNs (nuclear-armed submarines) are in the South China Sea, the US navy will try to send spy ships in there and get close to the SSBNs," Wu Riqiang, associate professor at Renmin University in Beijing, told the Guardian.
"China's navy hates that and will try to push them away."
China is thought to possess some 260 nuclear warheads – considerably lower than the US stockpile of about 5,000 warheads.
The country has a no-first-use nuclear policy and maintains what it describes as a "minimum deterrent posture".
The US has conducted several navigation exercises in the South China Sea – through which about $5tn (£3.4tn) trade passes annually – to challenge China's territorial claims.
Earlier this month, the Pentagon revealed that one of its navy spy planes was intercepted by two Chinese fighter jets in the region in an "unsafe" manner.
© Copyright IBTimes 2023. All rights reserved.