China: Bo Xilai's Elite Policewomen Dismissed Then Attacked With Batons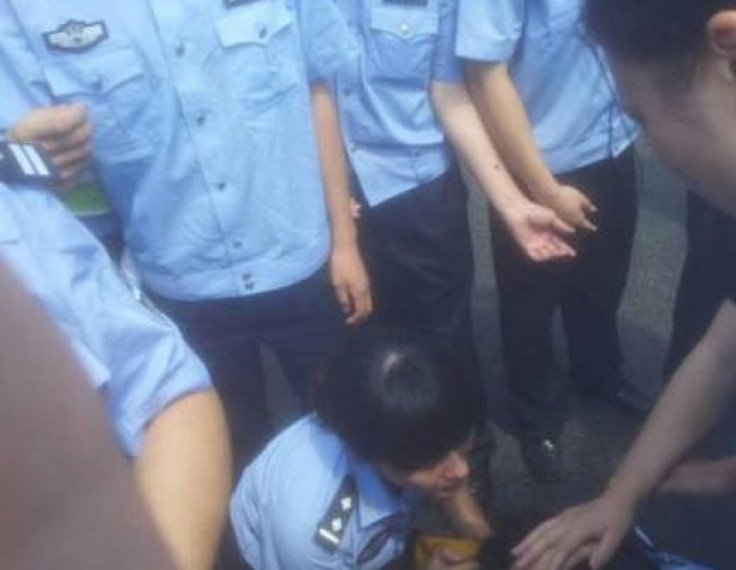 A group of 30 female police officers in China have been attacked with batons and arrested while protesting against the termination of their employment.
Security forces were reportedly called in to restrain the women, who had been laid off en masse in the city of Chongqing due to their association with disgraced politician Bo Xilai.
The women were slapped when they tried to defend themselves, and then dragged to the local police station where they were placed under house arrest, according to France24.
They have been banned from social media, and their phones have been confiscated to ensure they cannot send photos of their treatment.
A collection of photos showing the women being restrained did appear on microblogging site Sina Weibo, although they were swiftly censored in China by the country's authorities.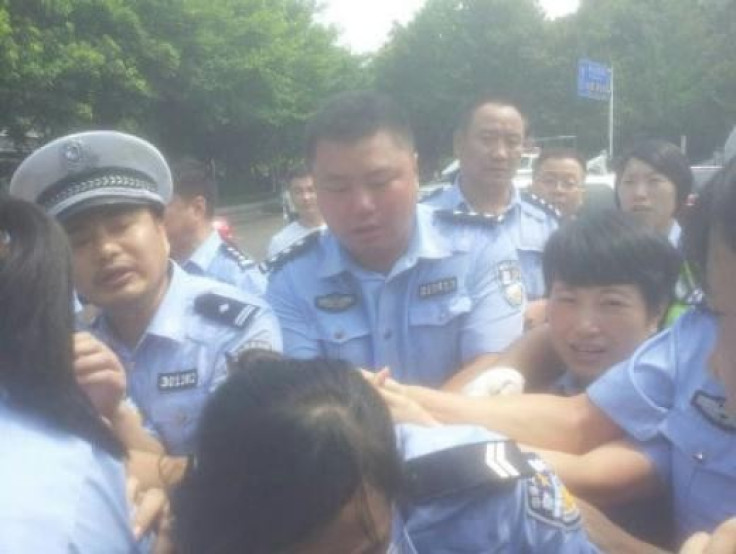 Punished for Bo link
The women reportedly decided to protest after being told that the Ministry of Public Security would not extend their fixed-term police contracts, which expired this summer.
They were originally part of a group of 150 female officers hand-picked during the regime of Bo, a former darling of the Chinese political establishment who was ousted last year following the death of British businessman Neil Heywood.
Local sources suggest the officers were singled out because they were hired under Bo, whose wife has confessed to Heywood's murder and who himself is accused of several offences.
In protest at their dismissal, the women convened in a local school, which was promptly sealed off by the Chongqing police chief. However the protesters reportedly escaped and converged on the local headquarters of the Communist Party, where they managed to block the road.
Will Bo plead guilty?
Meanwhile, reports from China suggest Bo will plead guilty to the corruption charges arraigned against him during his forthcoming trial.
The former Chongqing Communist Party chief and Politburo member has been indicted for corruption, embezzlement and abuse of power, and Reuters reports that Bo has agreed to plead guilty to reduce his sentence.
A source close to the Chinese leadership said: "Bo Xilai had initially refused to admit guilt and insisted on defending himself.
"But in a change of heart, he cooperated and will plead guilty [at his trial] in the hope that he will receive a relatively lenient sentence."
However, other sources cited by Reuters claim Bo may decide to plead not guilty to the charges of abuse of power, stemming from the murder of Heywood.
Bo's former police chief, Wang Lijun, was jailed for attempting to cover up the murder, and some reports claim Bo himself tried to impede the investigation.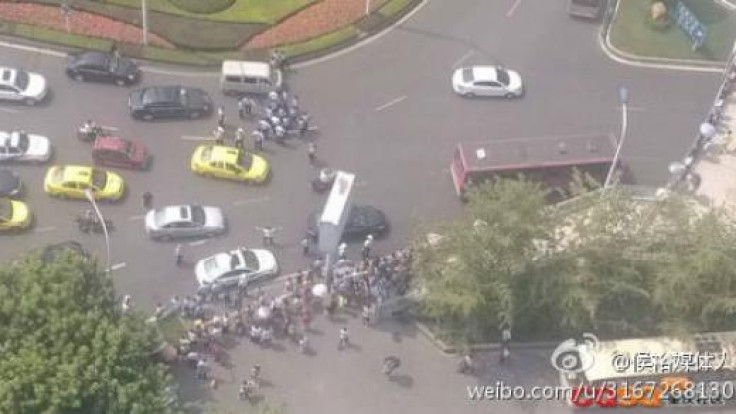 © Copyright IBTimes 2023. All rights reserved.