China: Flight attendant who fed elderly passenger praised for her act of kindness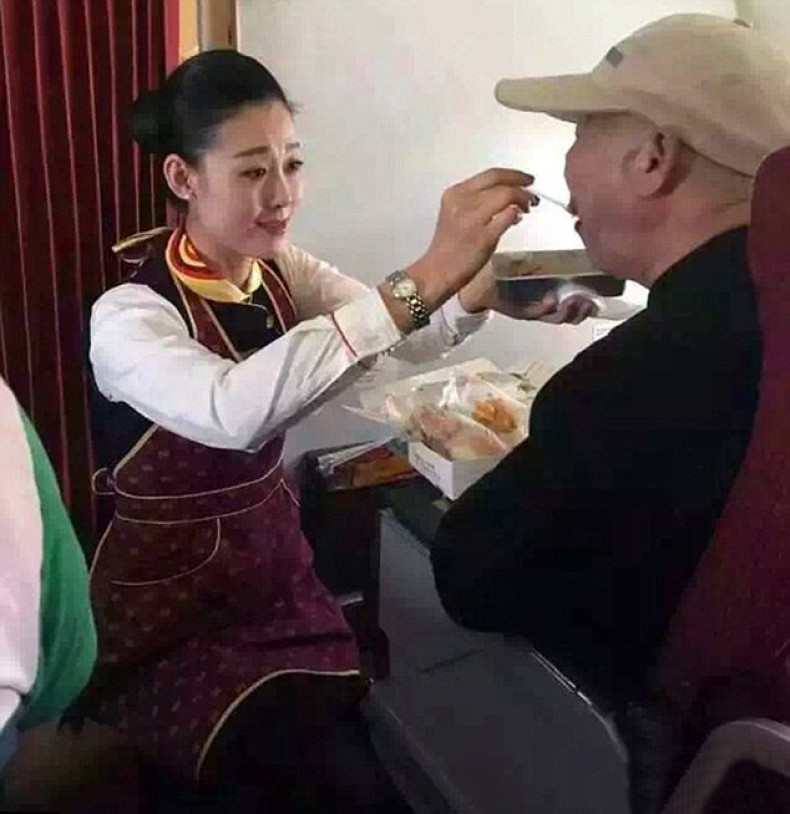 A Chinese flight attendant has become an internet heroine after her act of kindness towards a disabled passenger left him in tears. Passengers on a flight from Zhengzhou to Hainan in south China were moved by Fan Xuesong's compassion as she knelt down and fed a 71-year-old passenger named Mr Niu, who was unable to grip his spoon to eat after suffering from a stroke.
Photos of the heart-warming moment left millions on social media similarly touched. Mr Niu, who is a retired professor of medicine, had a stroke two years ago that left him partially paralysed and in a wheelchair.
He was travelling with his wife who is his main carer. Fan said she had him transferred to a seat at the front of the plane where he had more room and would be able to go to the bathroom easily, but also so she could personally care for him. Mr Niu's wife, was not given a priority seat, which meant the couple were sitting apart. When Fan noticed Mr Niu was struggling with his food she began to feed him.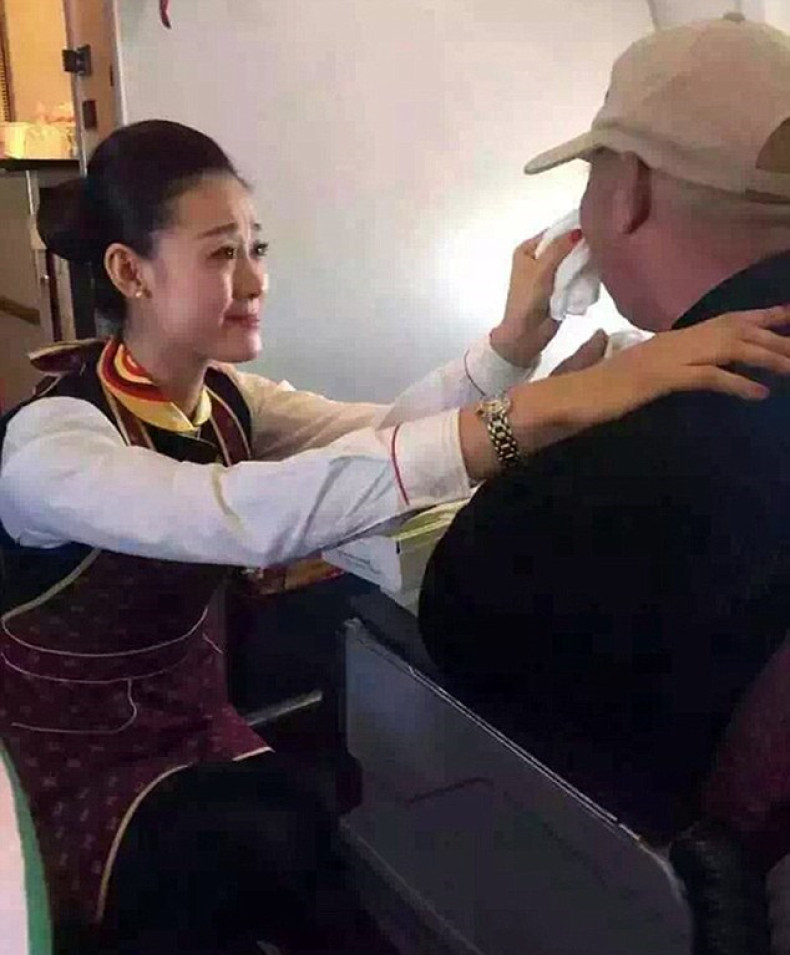 Speaking about the incident Fan said: "When I started to feed him dinner, he suddenly felt touched and started to cry." As he struggled to chew she patiently assisted him causing him to cry even more. Fan then wiped away his tears with a tissue. Explaining her actions she said: "Mr Niu worked hard all his life and contributed to society, we should be kind to him."
The People's Daily Online reports that Mr Niu later told local reporters that he was overwhelmed by the kindness the young girl showed him. "Someone tried to take her photo and she asked them not to. I couldn't help but cry as she helped me eat, blew my nose and wiped away my tears. I do not know the girls name but given the chance I would thank her again."
A passenger watching the moving display of kindness took a photo and uploaded it to Weibo. Fan has been praised by millions of people in China for her good deed Mail Online reports. Commenting on the image one person said poignantly: "Real service does not depend on the training and requirements, it is heartfelt feelings."
The pictures were also shared by the official Weibo account of Hainan Airlines.