New economic data has cast doubt on the strength of China's economy, adding pressure on Beijing to introduce further support measures. China's National Bureau of Statistics said on 13 September that industrial output increased 6.1% from a year earlier in August, stronger than July's 6% growth, but missing analyst expectations for a 6.4% rise.
Separate data showed fixed-asset investment advanced 10.9% in the January to August period, again missing forecasts for an 11.1% increase. ANZ economist Li-Gang Liu called the figures "very disappointing".
Recent economic data from the mainland has shown China's economy is losing momentum, raising fears of a China-led global downturn. "It's very difficult to see Premier Li Keqiang getting his 7% growth target this year," Liu told the Wall Street Journal.
Tapering growth
China's statistics agency also said real estate investment slowed to 3.5% in the first eight months of the year, from 4.3% in the first seven months. "The pace of slowdown in fixed-asset investment is relatively fast – dragged by the property sector, while the factory sector remains sluggish," Zhou Hao, senior economist at Commerzbank AG in Singapore, told Reuters. "Overall, the economy is very weak and the central bank may have to continue cutting interest rates and banks' reserve requirement."
Retail sales, on the other hand, jumped 10.8% in August, beating expectations for a 10.5% rise. The data comes after Chinese Premier Li insisted on 10 September that the economy would not suffer a hard landing and that it would meet its 7% growth target for 2015. "If there are signs the economy is sliding out of the proper range, we have adequate capability to deal with the situation. The Chinese economy will not head for a hard landing," he said at the World Economic Forum in Dalian.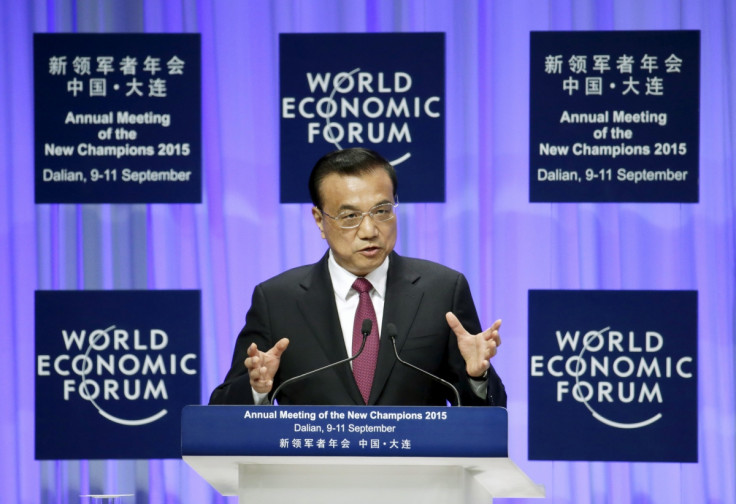 Meanwhile, China's government issued a framework to reform state-owned enterprises (SOEs) through share sales and promoting "mixed ownership" to boost growth. "The government plans to achieve major reforms in key areas by 2020, when SOEs are expected to be more robust and influential and have greater ability to avoid risks," the state-run Xinhua news agency said.