China is reported to have started operating daily charter flights to transport civilians to one of the islets in the South China Sea, state media said on Thursday (22 December). The first flight took off on Wednesday to Woody Islands in the Paracels, a disputed territory where several Asian countries have overlapping claims.
China, which claims almost all of the hotly contested water, launched the flight after getting approval for the airport there for civilian operations on 16 December, Xinhua said. The airport will be a joint facility for both military and civilian operations.
Vietnam and Taiwan too have claims on Woody Island, which Beijing refers to as Sansha city that administers several island groups and undersea atolls in the South China Sea, including the Spratly and Paracel Islands. Although China calls Sansha as a city, it is reported to have barely few thousand people living there; many of the disputed islets and reef nearby have been declared as rocks and are uninhabited.
The first flight took off from Haikou, provincial capital of Hainan. The chartered flights will run every day with tickets costing yuan 1,200 ($172.77) one way.
"This will effectively improve the working and living conditions of civil servants and soldiers based in Sansha city," Xinhua reported.
China's military expansion and construction of airfields in other controversial parts of the disputed waterway, through which more than $5tn of maritime trade passes each year, has raised further tensions in the region.
Earlier in July, the communist country successfully tested two new airfields on the Nansha Islands with civil flights and carried out calibration tests on airports in the Spratly Islands on Mischief Reef and Subi Reef, according to Reuters.
China has full control of the Paracel islands since 1974 after it had a naval showdown with Vietnam. Earlier in February, the US and Taiwan claimed that China had deployed an advance surface-to-air missile system on Woody Island.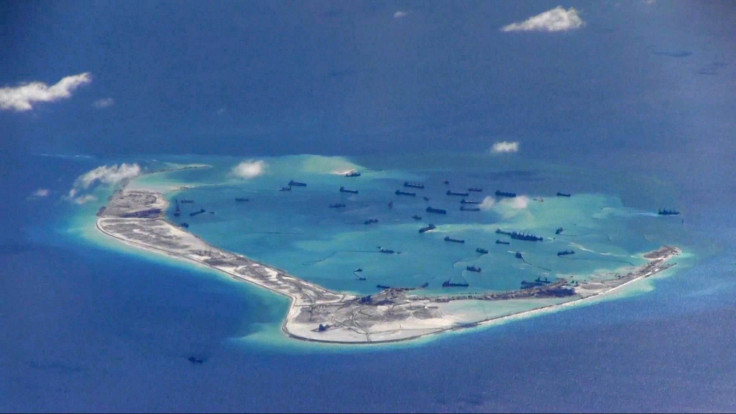 Meanwhile, China said on Thursday (22 December) that people should stop reading too much into the US-China standoff over the seizure of American drone by Chinese navy last week in the South China Sea.
"There is a bit of over-reading, or a bit thinking about it too much: 'was it a misjudgment or orders from higher up'? Foreign ministry spokeswoman Hua Chunying said during a daily news briefing. "But if you read the answer from the defense ministry spokesman, the facts are really simple and clear."