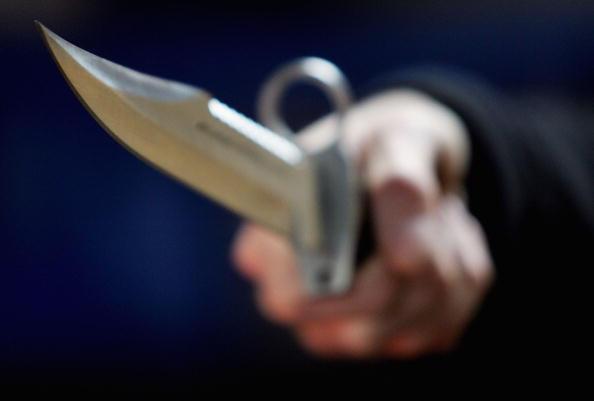 A Chinese woman is facing five years in prison after cutting off her three-year-old nephew's penis as punishment for bursting in on her using the toilet.
Xue Paan from Henan Province in central China is said to have attacked the boy named Qiang Qiang while his mother was visiting a neighbour.
The 37-year-old was using her mobile phone when the toddler walked in and asked if he could play a game on the device. It is then that that she allegedly become enraged and mutilated the toddler with a blunt knife.
Mother Cai Tuan, 27, ran back to the house after hearing her child scream. By then her sister had fled the scene.
"Qiang Qiang had fainted and was lying in a pool of blood. Next to him was a knife and his penis. It was simply horrific," said Cai Tuan.
Qiang Qiang was rushed to hospital where surgeons were able to reattach his member. He was later transferred to a specialist clinic in Beijing, where he is receiving further treatment.
"Unfortunately, the knife was quite blunt and the cut wasn't clean so although we reattached the boy's penis, it wasn't ideal and he had to have further treatment," the doctors reported.
"However, he has now had three surgeries all of which have been successful and we are confident that his penis will be perfectly OK again in three months."
Xue is now in police custody after being tracked down by law enforcement officers.