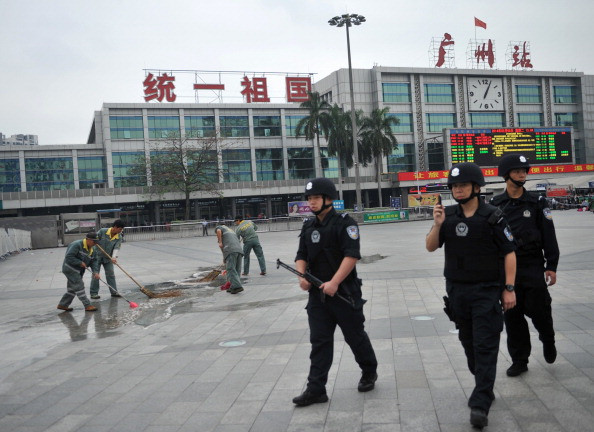 A knife-wielding attacker stabbed four children to death as they walked to school in southern China.
Three of the primary school pupils died at the scene, while the fourth died later in hospital.
Police have launched a manhunt for a 56-year-old suspect following the killings in Pingshan, Lingshan County in Guangxi Province, on Friday. (26 September)
State TV reported that the man, believed to be from Pingshan, rode a red motorised rickshaw while stabbing the children.
Police have issued a number plate of the rickshaw and offered a reward of 20,000 yuan (£2,000) for any information leading to the killer's arrest.
This is the latest in a series of deadly stabbings targeting schoolchildren in China over the past 10 years.
Earlier this month, three students were killed in a knife attack at a school in Hubei province.
In May 2010, an attacker stabbed seven children and a teacher to death and wounded 20 other people in a rampage at a kindergarten in north-west China.
Many of the attacks have been carried out by adults who have no connection to the schools, with authorities attributing the brutal attacks to the assailants suffering from mental illness.
The stabbings have led to tighter security measures with knives being confiscated at school gates, while students have also been given self-defence training.