China pumps money into Congo-Brazzaville oil industry hub despite alleged rights abuses
Critics accuse China of turning a blind eye to rampant rights abuses in the central African nation.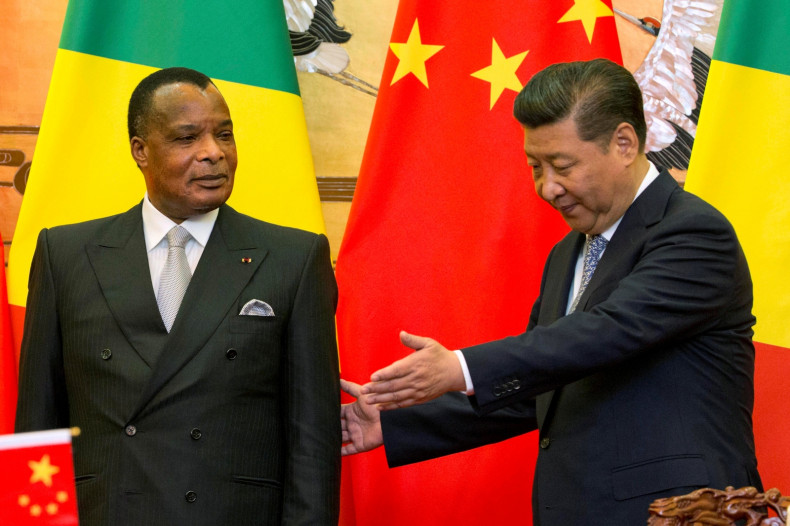 Resource-rich Congo-Brazzaville will be one of the first countries to receive part of the multi-billion dollar fund promised by China to support industrialisation projects in a number of African nations, according to reports on Thursday (19 January). China will invest in a Special Economic Zone (SEZ) in the port city and oil industry hub of Pointe-Noire.
According to Congolese officials, Chinese-backed work on the project, which would assist the economic development and diversification of the local economy, is poised to start in the coming weeks. Chinese companies and financial institutions will participate in the construction, operation and management of the SEZ.
"In fifty years of independence, our people have not seen so much investment coming in from China as they have in the last years. The economic zone of Pointe-Noire is today the most emblematic project between our country and the People's Republic of China," Minister of Foreign Affairs Jean-Claude Gakosso, said during the visit of Chinese Foreign Minister Wang Yi to the capital Brazzaville last week.
Alain Akouala Atipault, the Congo's minister of special economic zones, said the funding was "neither a gift nor a loan, but it is a direct investment that is open to other countries of the world". Wangi Yi, described the project as "a beautiful illustration of the rise of the Sino-African cooperation".
Congo-Brazzaville is on the verge of bankruptcy and is facing a deepening economic crisis due to lower oil prices — the country's main source of revenue.
The former French colony of four million people, rarely captures global attention, but it has recently been rocked by outbreaks of violence and widespread crackdown on dissenting voices, particularly since President Denis Sassou-Nguesso won a hotly contested March election.
Brutal security operations in south-eastern region of Pool have killed hundreds and left tens of thousands of civilians displaced. Congolese journalists and rights groups have condemned an alleged campaign of repression - including arbitrary arrests, baseless detentions, torture and, at times, disappearances or killings of civilians and political activists.
China in Africa
Beijing vowed it would pump $60bn (£40bn) into development projects, offer debt relief, bolster infrastructure and agriculture across Africa at the Africa-China summit in December 2015.
China is Africa's leading trade partner, importing petrol and commodities from a number of oil-producing countries including South Africa, Zambia and Angola, and exporting products such as clothing, phone and cars.
Western nations have at times accused China of turning a blind eye to rights abuses and conflicts. In response, China said it would not interfere in African countries' internal affairs.
As rising global power China has been steadily increasing its business presence in economically promising regions of Africa over the past decade through trade and partnership deals, there have been increasing reports of a growing anti-Chinese sentiment in some host communities.