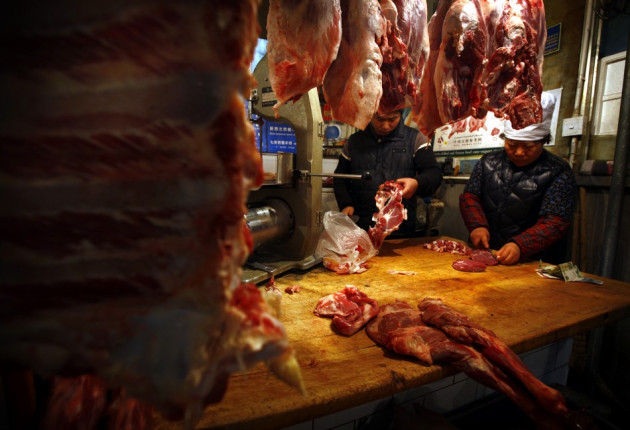 Having a traditional lamb stew in a local restaurant in the Jiangsu Province, east China, you might have eventually found yourself chewing some fine rat meat, a police investigation has revealed.
Chinese authorities have arrested more than 900 people accused food-forgery crimes including the selling of rat meat and fox as beef and mutton.
A three-month police operation unveiled more than 380 cases of meat-related offences and more than 20,000 tonnes of faked food products the Ministry of Public Security in Beijing said.
"Police has uncovered 382 cases of water-injected meat, fake mutton and beef, diseased meat, toxic and harmful meat products," the ministry said.
A few examples of wrongdoings were singled out by the ministry.
In Jiangsu's city of Wuxi "suspects made fake mutton from fox, mink and rat by adding chemicals," Xinhua news agency reported. "The products were sold to markets and the suspects made more than 10 million yuan (£1m, $1.5m) from the illegal activities."
In the south-western Guizhou Province, police arrested six suspects working in two meat processing and selling who allegedly used "hydrogen peroxide solution to process chicken claws."
"With an output of 300 kg per day, suspects made more than 4 million yuan in profits," Xinhua said.
Chinese police said the crackdown came as part of a wider food-safety operation. Authorities are now focusing on crimes involving dairy products, an official said.
Food adulteration is a growing problem as China rapidly modernises. In 2011 32 people were charged with illegally selling reprocessed cooking oil.
In some cases oil was collected from drains behind restaurants and reused. Police found an underground factory that was supposed to transform oil waste into fuel but was branding the product as fresh cooking fat.
In 2008 an illegal mix of milk products and industrial chemical melamine killed at least six infants and made about 300,000 people ill.