China and Russia gearing up for joint naval drill in South China Sea
Chinese defence ministry spokesman says it is a routine exercise and not targeted against any country.
Despite rising tensions over The Hague ruling on the South China Sea, China and Russia are gearing up for a "routine" naval drill in the disputed waters in September, a Chinese defence ministry spokesman said. China had conducted a naval combat drill just before the international court ruling came earlier in July. China dismissed the ruling by the court, which held that it does not have any "legal basis" to stake claim on the South China Sea.
The announcement of the joint naval drill could further aggravate tensions between Washington and Moscow and Beijing. China has been criticising the US for what it calls interference in the South China Sea dispute fuelling tensions.
The first Russia-China naval drill took place in 2012, after which it reportedly became an annual feature for the two countries that are deepening their ties. The two have previously held joint military drills in the Sea of Japan and the Mediterranean.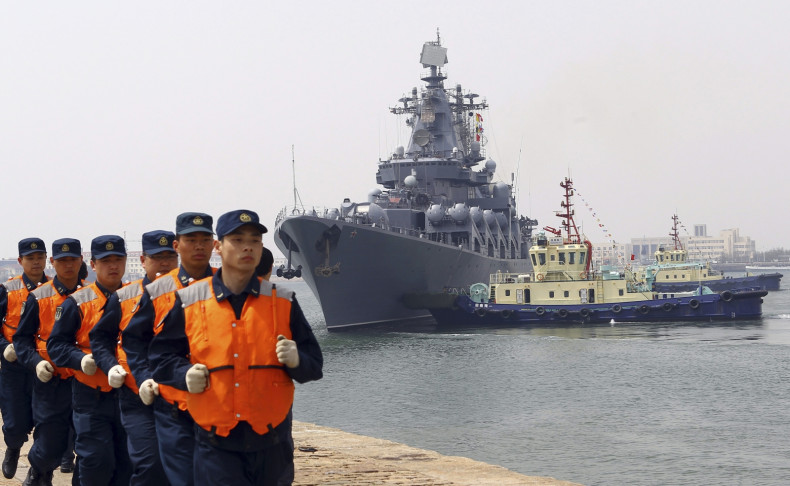 The aerial and maritime drills are part of a "routine" exercise to equip the defence forces "to respond to maritime threats" efficiently and are not aimed at any particular country, the defence ministry spokesman said at a news conference. "This is a routine exercise between the two armed forces, aimed at strengthening the developing China-Russia strategic cooperative partnership," Yang Yujun was quoted by Reuters as saying. "The exercise is not directed against third parties," he added.
The 2015 drill saw 22 vessels, 20 aircraft, 40 armoured vehicles and 500 marines from Russia and China take part in various exercises in the Sea of Japan, off the coast of Vladivostok in Russia's far east.