China, along with the Association of Southeast Asian Nations (Asean), has reportedly taken a step forward to resolve the persisting South China Sea issue. Both parties agreed to complete framing the rules and code of conduct to be followed in order to ease tensions in the hotly contested waters, the state media reported on Wednesday (17 August).

Meeting for the third time this year, China and the 10-member Asean concurred on getting the framework completed by mid-2017. The meeting also approved guidelines for a China-Asean hotline for use during maritime emergencies, besides agreeing on a deal on unplanned maritime encounters, China Daily reported.
The maritime pact was signed by countries in the Asia Pacific region in 2014 and applies to the South China Sea. The hotline and maritime emergency agreements would be presented during the China-Asean meeting in Laos in September for final approval, the newspaper quoted Chinese Vice Foreign Minister Liu Zhenmin as saying.
"There is another achievement — we reached broad consensus on pushing forward the negotiations on a code of conduct for the South China Sea," it quoted Liu as saying.
"All sides agreed to raise the frequency of the negotiations in a situation without interference, and seek to finish a draft framework of the code of conduct by the middle of next year," he added.
The senior diplomats have been meeting since 2011 to discuss the set of rules to avoid variance between the rivals who have overlapping claims in the South China Sea. There has been friction between China and several countries like the US, the Philippines, Australia and Vietnam because of the Asian country's role in expanding its military base and coastguard vessels in the disputed waters. China claims almost the entire waterway, which reportedly has mineral-rich deposits.
Beijing has been infuriated with recent ruling of The Hague in the case. It has accused the US of triggering rivalry between China and the rest of the claimants pushing to destabilise Beijing's assertiveness in the region.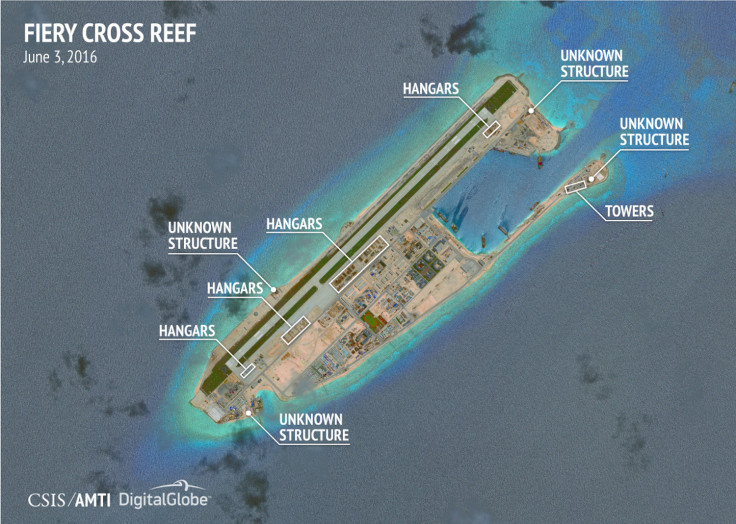 "It shows that as the situation in the South China Sea is getting more and more complicated, especially with the interference of external forces, ASEAN countries and China have realised that we have to grasp the key to the South China Sea issue in our own hand," Liu said.
The progress towards approving a code of conduct is seen as "an important step" in China's relations with Asean.