China is set to dramatically cut the number of foreign picture books for children published in China in 2017, publishing sources claimed.
The move is aimed at curbing the influence of "foreign ideas" and to enhance ideological control, publishing sources told the South China Morning Post. Restrictions will be imposed on animal cartoons and fairy tales targeting children.
The newspaper noted that previously, Chinese universities were ordered to limit the use of Western textbooks and to promote communist ideology.
According to an editor working at a state publishing house, the Chinese administration has imposed a quota system on the number of foreign picture books that could be published on the mainland. All publishing houses have also been urged to publish more mainland-written and illustrated picture books.
"[The government said] that there had been a bit too much inflow of ideology [coming from foreign picture books]. It has deliberately decided to constrain imported books and protect those written by Chinese authors," the editor said.
Another source with a private publishing firm said that there had previously been no quota requirements and little censorship pressure. The source said that the firm would not be able to publish any foreign picture books for children this year.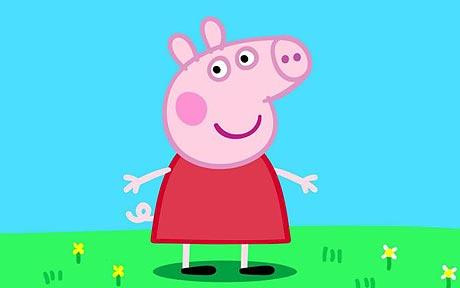 The new restriction has seen a few Chinese publishers' book releases on hold. The editor at the state publishing house told the newspaper that China had rejected or delayed applications for cataloguing in publication (CIP) numbers, which is needed to publish on the mainland.
Alibaba's Taobao.com e-commerce platform issued a notice on Friday (10 March) banning the promotion and sale of books published outside mainland China effective from today. Alibaba owns the South China Morning post.
Foreign books popular with the young
According to the newspaper, foreign picture books and cartoons have become more and more popular among China's 220 million young children under the age of 14. They are reading more foreign picture books than local ones.
According to China's JD.com online shopping website, the three best-selling picture books are translations of foreign books: French author Christian Jolibois' Les P'Tites Poules series, Barefoot Books World Atlas by British author Nick Crane and illustrator David Dean, and Peppa Pig book set, from the UK.
On China's Amazon site, Amazon.cn, the five best-sellers are Eric Litwin's Pete the Cat series, Gina Ditta-Donahue's Josh's Smiley Faces: A Story About Anger; Barbara Cain's I Don't Know Why ... I Guess I'm Shy, Guess How Much I Love You by Northern Ireland's Sam McBratney.
According to Chinese publishing consultancy OpenBook, children's books have overtaken books on the social sciences to become the biggest market segment by revenue.
There were more than 40,000 children's books - both local and foreign - published in China in 2016.