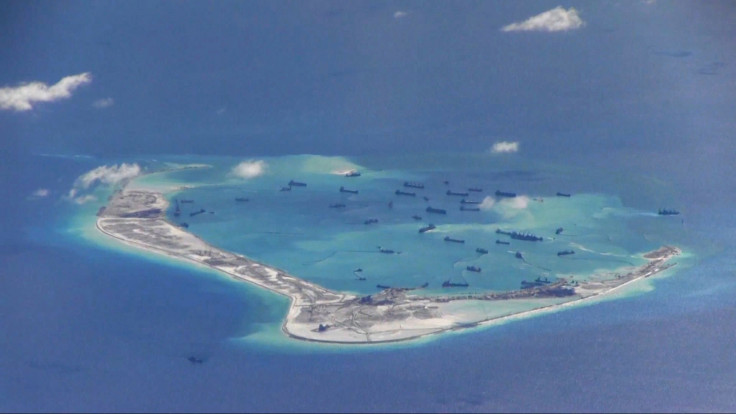 China and senior officials from the 10 member Southeast Asian Nations Association (ASEAN) will meet in Tianjin on 29 July to discuss the proposed Code of Conduct in the South China Sea.
China Vice Foreign Minister Liu Zhenmin and senior diplomats from Southeast Asia will meet to discuss the issue, the Chinese Foreign Ministry announced on 25 July.
Foreign Ministry spokesperson Lu Kang said the 9th China-ASEAN senior officials' meeting on the implementation of the declaration on the conduct of parties in the South China Sea will discuss the implementation of the declaration, practical maritime cooperation and a code of conduct in the South China Sea, Xin Hua news agency said.
No other details were given.
Tensions have been mounting in the region after China started land reclamation activities in the disputed sections of the South China Sea.
The US is concerned that China may militarise outposts in the Spratly Island chain, a resource rich archipelago, parts of which are claimed by the Philippines, Vietnam, Malaysia, Brunei and Taiwan.
The Philippines is beefing up security cooperation with the US, Japan and Vietnam and has announced plans to spend $20bn over the next 13 years to modernise its armed forces, as territorial tensions with China escalate.
This includes opening up Subic Bay, a former US military base, more than 20 years after it was closed down. The Philippines plans to station new fighter jets and frigates at the base from as early as next year, with the possibility of the US military returning to the base, although in a different capacity.
Following a stand-off between Chinese ships and the Philippines navy three years ago, China has had control of the Scarborough Shoal, which the Philippines says falls under its exclusive economic zone.
China has been seeking to resolve any disputes over the region on a bilateral basis with the respective countries involved.
On 4 November 2002, the 10 member states and China signed a Declaration on the conduct of parties in the South China Sea.