China and Taiwan conduct military drills amid growing tension following Trump statements
Trump's statements regarding the One-China policy have generated friction between the two Asian countries.
Days after Chinese military jets circled just outside Taiwan's air space for the second time, both militaries have started conducting drills amid growing tensions in the region. Taiwan's Ministry of National Defense (MND) confirmed that the armed forces conducted a nationwide air raid defence military drill on 14 December, but denied it was in direct reaction to China's air missions.
Defence Minister Feng Shih-kuan mentioned that the unannounced air defence drill, dubbed Lien Hsiang, was part of an annual exercise. "The exercise is held once every season. The timing is purely coincidental and the drills do not have a specific target," he said.
Most recently, on 19 December, a total of more than 10 Chinese aircraft conducted a training session, passing through the Miyako Channel and Bashi Channel and then going up the east coast to circle Taiwan by flying outside of Taiwan's Air Defense Identification Zone. Since then, Coast Guard Administration director-general Lee Chung-wei opined that it was now "possible" that China's naval vessels would sail close to Taiwan's maritime zones as well.
In China, a state run newspaper released an editorial urging the government to take swift military action against Taiwan. "The Chinese mainland should display its resolution to recover Taiwan by force," the Global Times stated. "The military status quo across the Taiwan Straits needs to be reshaped as a response and punishment to the current [Taiwanese] administration."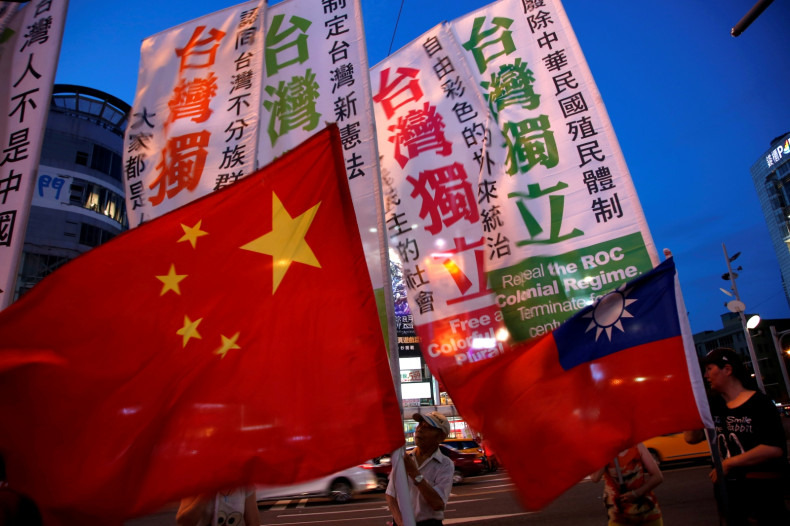 As of now, the Xi Jinping government has already "punished" Taiwan by limiting the number of mainland tourists to Taiwan and hinting that they might curtail investments.