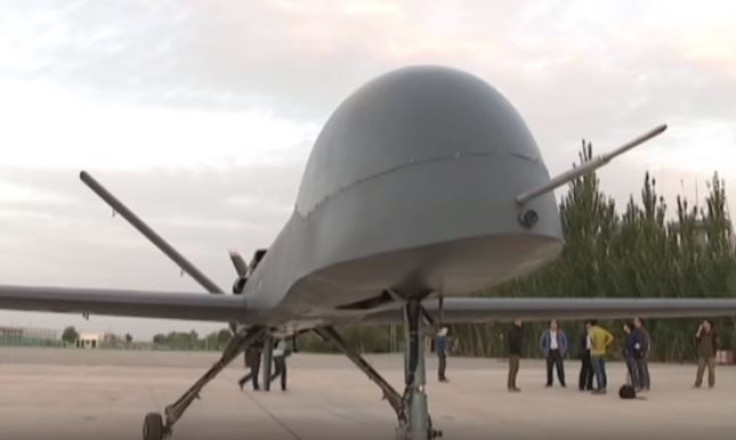 China is set to mass produce its deadliest drone yet after a successful trial flight of its CH-5 Rainbow, a weapon viewed as a direct rival to the US military's MQ-9 Reaper drone.
Despite its cute name, the UAV comes with a 21-metre wingspan, has the ability to carry 16 air-to-ground missiles, a 1,000kg payload and stay in the air for up to 60 hours at a time; one expert believes it could leave rivals "in the dust".
Built for "reconnaissance, surveillance, patrol, target positioning and strike missions" the Chinese drone took to the sky for a test flight at an airshow in China's Heibei province. A video posted on YouTube by Chinese state media described the CH-5 as a "killer drone" and briefly showed it taking off.
According to Wang Song, a professor of aeronautical engineering and former designer of drones for the Chinese military, he believes the CH-5 could cost up to half the price of the US $16.9m (£12.9m) Reaper.
Song told the South China Morning Post the successful flight meant the China Aerospace Science and Technology Corporation's Chaihong-5 Rainbow would now likely be available on the international market for foreign forces to purchase. Although, Song believes it is unlikely production units would exceed 20 per year due to its size and complexity.
While previous Rainbow drones have been purchased by the likes of Saudi Arabia, Pakistan and Iraq, the CH-5, which is a third larger than the CH-4, will no doubt draw interest. However, it does have one rather significant drawback.
Compared to the Reaper drone, which can fly at an altitude between 12,000 and 15,000 metres (39,000-49,000 feet) the CH-5 has a weaker engine and can only reach 9,000 metres, meaning it wouldn't be able climb high enough to be out of reach of most ground fire and anti-aircraft weaponry.