China's Aids infection fears: Village petitions to expel abandoned HIV-positive child over disease stigma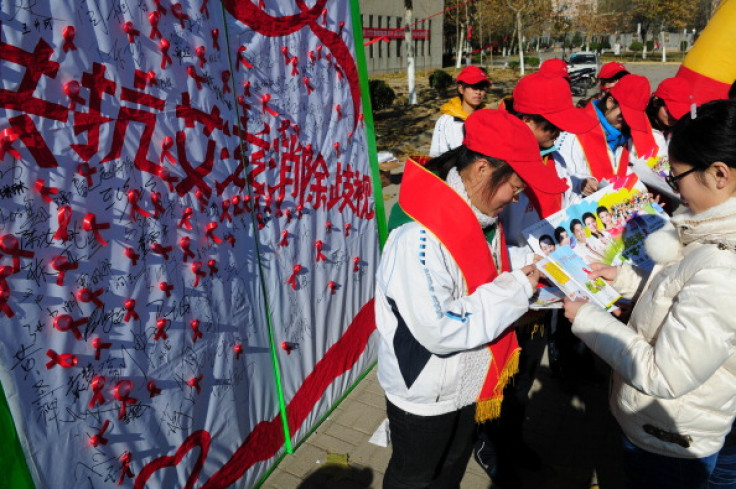 The inhabitants of a Chinese village in the Sichuan province have signed a petition to isolate an eight-year-old boy afflicted by HIV, the Global Times reported.
Around 200 petitioners, including the boy's grandfather, argued he should leave the village on grounds of safety for the other villagers.
The petition urged authorities to "carry out preventative isolation measures by taking KunKun [not the boy's real name] away from the village, and protect the health of the villagers and children".
However, officials said the boy could not be legally expelled and they intend to speak with the villagers.
"The publicity campaign is not strong enough to reach the rural areas and villages and that's why there is more discrimination there," Tang, a community coordinator at the Kunming office of Aids advocacy group Aizhixing, told AFP.
"Personally I don't think such situations would exist in cities. People in rural areas know little about civil rights and they have a poor sense of the disease. We will continue using our network to speak out, meanwhile we hope the government could do more as well."
Previous reports said Kunkun was denied admission to a local school and other children did not play with him.
"The villagers sympathise with him, he is innocent, and only a small child. But his AIDS is too scary for us," Wang Yishu, party chief of Shufangya village, told People's Daily newspaper.
The boy's mother, believed to have infected her son, left the family in 2006 and his father disappeared after Kunkun's disease was diagnosed.
In 2010, the Global Times ran another story on an HIV-positive six-year-old boy who lived alone in the mountains after his parents had died and nobody wanted to adopt him as he was afflicted by HIV.
HIV in China
Figures released in December by China's National Health and Family Planning Commission showed that a total of 497,000 people in China have been diagnosed with HIV/Aids since the country's first case in 1985.
However, according to a 2012 report, an estimated 780,000 people were living with HIV in China in 2012.
The first official report on the spread of the disease in China, released in 2009, said HIV was the leading cause of death among infectious diseases and that in 2008, at least 8,000 had died of the disease.
People affected by HIV are stigmatised and isolated in China, where a 2001 report showed that only 20% (around 260m out of 1.36bn people) of the population were aware of the existence of the disease.
© Copyright IBTimes 2023. All rights reserved.