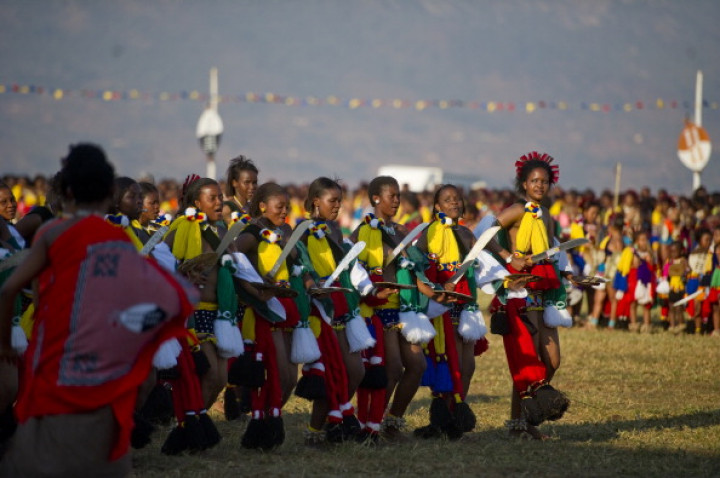 Teenage girls in the Kingdom of Swaziland, South Africa, will be paid 200 rands (£11) per month if they refuse to have sex, according to reports.
The decision was approved by the government of King Mswati III in a bid to curb HIV transmission in the sovereign state. The programme is said to be financed by the World Bank.
"The government will pay girls the allowances so they will have money to purchase necessities and can turn down money offered to them for sex", said Thabsile Dlamini, a health care worker in Manzini, as reported by South African website IOL.
A pilot programme will be conducted to test the effectiveness of the initiative and ensure the girls will not have sex after they receive the money.
Critics argued the programme aims at ensuring that the King – who already has 15 wives - will have HIV-free Swazi virgins he can choose from as future brides.
Potential wives are selected during the annual Reed Dance, during which up to 70,000 girls dance before the royal viewing box.
However, IOL said a source with the royal family denied the allegation.
According to estimates by the UN Programme on HIV and Aids (Unaids) 200,000 out of 1.5 million people in Swaziland had HIV in 2013.
The National Emergency Response Council on HIV and Aids in Swaziland said World Bank money had been already used to adjust the behaviour of teenage girls in other African countries, although those programmes focused on education.
One teenager in Manzini, Zodwa Fakudze, 16, argued that R200 was not sufficient to discourage girls from accepting gifts from older men to have sex.
"Today's girls need things, like airtime for our cellphones. R200 is not enough. That is how much government gives my gogo [grandmother] each month and she will never get Aids because no one over [the age of] 40 has to have sex," she said.
Another girl, Thandi Tfwala, 17, said: "A girl could get R200 for just one sex act. Government must pay more.
"You don't know Swazi girls. If they don't get more money they will keep on doing what they do now, even the Christian girls. Our king will have to go to Cape Town for his brides."