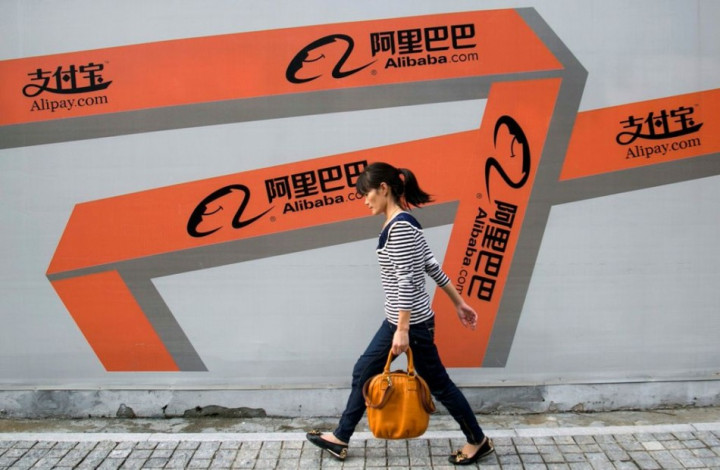 Alibaba Group's major shareholders have announced that they fully support the partnership structure, which governs the Chinese e-commerce giant, as it prepares to float on the New York Stock Exchange.
On 27 September, Japanese telecoms major SoftBank and Internet giant Yahoo, who together own 60.7% of Alibaba, issued statements to show that they officially support the company's partnership model.
The statements follow Alibaba's decision to list in the US, instead of Hong Kong.
Alibaba has 28 partners including founder Jack Ma, co-founder Joseph Tsai and Chief Executive Officer Jonathan Lu. The firm wants its partners - the founders and senior employees - to be able to control the composition of its board post a listing, a privilege not available in Hong Kong but granted in the US.
"Alibaba has built a phenomenal business and created tremendous value for its shareholders over the years," SoftBank CEO Masayoshi Son said in a statement.
"We are therefore very supportive of the Alibaba partnership structure."
In a short statement, Jacqueline Reses, Chief Development Officer at Yahoo and an Alibaba board member, said: "In a fast-moving technology market, it's critical that a company's leadership can continue to preserve its culture and set its strategic course for the future."
"As one of Alibaba's largest shareholders, Yahoo believes that management's efforts reflect the desire to govern the company for long-term success while also balancing the rights of shareholders.
Corporate Structure
Earlier this week, executives at Alibaba and the Hong Kong Stock Exchange took to blogs to voice their concerns about corporate structures and protecting public interest.
On 26 September, Tsai, who also serves as the executive vice chairman, defended Alibaba's partnership model, saying it is a "living body" whose sole aim is to "safeguard the Alibaba culture".
"As an e-commerce company, we are deeply aware of the disruption that is brought about by the Internet across all industries, and the capital markets are not exempt from this disruption. We understand Hong Kong may not want to change its tradition for one company, but we firmly believe that Hong Kong must consider what is needed in order to adapt to future trends and changes," Tsai wrote in his blog.
"The question Hong Kong must address is whether it is ready to look forward as the rest of the world passes it by," he added.
An Alibaba IPO in New York will dent the Asian financial hub's image, especially when the Hong Kong bourse has not hosted an initial public offering of more than $4bn in three years.
Defending the bourse, Chief Executive Charles Li CEO said listing rules cannot be modified whenever a company asks for a change. He did not name Alibaba in his comments.
"Hong Kong's Listing Rules are clear and, if there is a need to change them, we should do it via due process," Li wrote in his blog.
"If we chop and change our regulations to fit whoever comes along we will lose all credibility," Li added.
Earlier this month, while explaining the partnership structure, Ma said it can protect the company from activist investors taking control of the company's board.
Alibaba, founded by Ma in 1999, could raise about $12.9bn (£8bn, €9.5bn) through the initial stock sale, Ernst & Young estimated in June, making it one of the world's largest internet stock offerings.
The e-commerce firm is expected to use the proceeds of the planned IPO to snap up a raft of companies, in a bid to expand its mobile phone services.