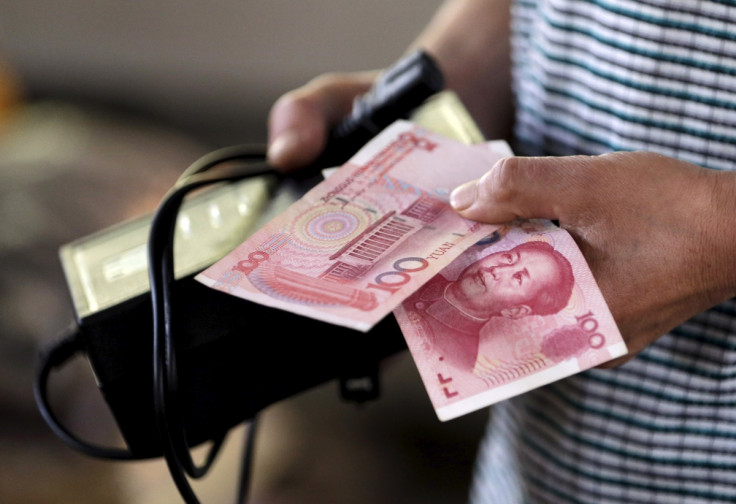 State-owned steelmaker Dongbei Special Steel has defaulted on an 852m yuan (£90m, €114m $129m) corporate debt repayment, days after its chairman Yang Hua was found dead in an apparent suicide. The steelmaker warned that it is set to default on a bigger sum next week.
The steelmaker in northern China is owned by the Liaoning provincial government. It failed to repay creditors 852m yuan in one-year notes and interest on 28 March. A default by a local government-owned company in the interbank bond market is rare in China.
The Dalian-based company also warned that it was very likely to miss the payment on another tranche of debt worth 1.015bn yuan. The 90-day super short-term commercial paper and interest are due on 5 April.
The news came just four days after Yang, 53, reportedly committed suicide by hanging himself at home. China Development Bank, the chief underwriter of the debt which are now in default, said in a statement to the Shanghai Clearing House that Yang's death had disrupted debt repayment plans.
"On the night of March 24, after learning [of] the accidental death of the chairman and that the previously arranged fund-raising plan could not materialise, we immediately set up an emergency team and started an emergency plan ... that night," the statement said. "As the chief underwriter, we have made our best effort," the statement continued.
South China Morning Post noted the bank's inability to come up with the cash to pay off the debt, saying that China Development Bank "is often regarded as having access to limitless funds." It said that the bank, instead of using its own funds to cover the debt repayment, sought to work out something with the local authorities.
The bank has held several meetings with the Liaoning government and Dailian government to work out a possible debt repayment plan. At the same time, it will push for Dongbei Special Steel to consider raising funds, it added.
Dongbei Steel, which is majority owned by the Liaoning provincial government has debts of 45b yuan as of last September. This amounts to about 85% of its total assets then, the bank said. The steelmaker said that it had tried to "reduce inventory and to raise funds from multiple sources " in the past few weeks but was unsuccessful.
South China Morning Post notes that this is the eighth credit default in China's debt market this year, which reflected the growing dangers in China's corporate debt sector amid excess capacity and a broader economic slowdown.
In March, sausage maker Nanjing Yurun Foods and iron ore company Zibo Hongda Mining defaulted on their debts. The newspaper however said that defaults by private businesses and state enterprises under the central government are not new, but local governments have so far worked hard to avoid such defaults.