China has announced that it is ready to raise the speed of its newest bullet trains from September, restoring the maximum limit to what it was six years ago before a deadly crash. The trains will now run at the speed of up to 350km/hr (217 miles per hour), state media reported on Thursday (27 July).
China unveiled the newest bullet trains, named "Fuxing", in June. It is reported to be capable of running at a top speed of 400km/hr.
The tests on the high-speed trains were reported to have been completed and the results were positive.
The communist government said it is planning to implement the increased speeds on trains that run between Beijing and Shanghai. The current six-hour journey time will be brought down to four-and-a-half hours, local media reported.
The Beijing-Shanghai high-speed rail network, which carries over 100 million passengers every year, is one of the busiest in the country. It connects China's major trade and financial hub with its capital.
The Global Times called the speed hike news a "significant development in China's rail technologies".
China's high-speed rail is actively functioning in 29 of the 31 provinces and regions in the country. The two regions that do not have bullet train connectivity are thought to be Tibet and Ningxia in northwest China, Reuters reported.
"The development is also a reflection of China's commitments to increase exports of high-speed trains to countries around the world amid hot competition," the daily said.
According to Xinhua news agency, India, Indonesia and Russia are among the countries that are China's customers for bullet trains.
China, which has the world's longest high-speed railway, has bullet trains designed to travel up to 350 km/hr.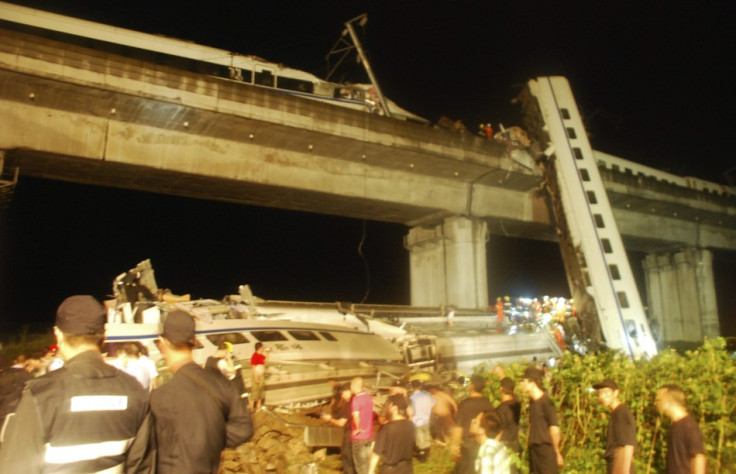 However, a fatal crash in 2011 forced the country to cut down the maximum speed limit to 250-300 km/hr.
Nearly 40 people died when a high-speed train ran into another train that had stalled on a viaduct in the suburbs of Wenzhou in China's eastern Zhejiang province. The collision reportedly took place after a lightning strike cut off the stalled train's power supply.
China blamed a serious flaw in its signalling system as a cause of the fatal collision.