With a roster of winners including Fidel Castro, Vladimir Putin and Robert Mugabe, China's Confucius Prize has been largely ridiculed since it was launched as a response to the Nobel Committee's awarding of its highest annual honour to Chinese dissident, poet and pro-democracy activist Liu Xiaobo in 2010.
Liu, a celebrated writer who had co-authored the infamous Charter 08 – a call for legal and democratic reform in China – was one year into an 11-year jail sentence when he received the Nobel Peace Prize; at the ceremony in Oslo, his absence was marked by an empty chair.
One of the architects of the Confucius Prize and chairman of its awards committee, Tan Changliu, told CNN in 2010 that the award was designed to "promote peace from an Eastern perspective" and directly attacked the Norway-based Nobel committee for awarding the prize to Liu.
"Europe is full of small countries that had fought each other for centuries. We don't want to see people who don't understand peace to ruin the concept," he said.
While the committee is ostensibly independent from Beijing, the Confucius Prize has since its inception firmly bolstered its foreign policy. The Panchen Lama, a Buddhist Tibetan leader loyal to Beijing, was a finalist in 2010; that year's winner was Lien Chan, the former vice-president of Taiwan who has openly said the breakaway island republic should be part of the People's Republic of China.
Russian president Putin won the award in 2011, while in 2012 – by which time the prize money had risen from $15,000 (£10,000) to $1.5m – the winners were Yuan Longping, a Chinese scientist who developed hybrid rice in the 1970s, and former UN secretary-general Kofi Annan. The former president of China's Buddhist Association, Yi Cheng, picked up the accolade in 2013 and Fidel Castro, the ageing Communist leader of Cuba, clinched the prize in 2014.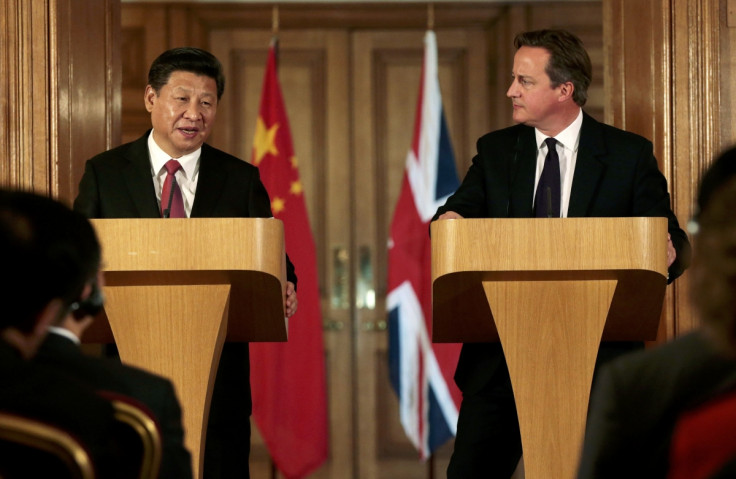 Cameron criticism
This awarding of the 2015 prize to Zimbabwe's Mugabe comes at an awkward time for David Cameron, who has faced criticism over Britain's cosying up to Chinese President Xi Jinping during his visit to London this week. Xi has been criticised widely for his increasingly dictatorial attitude towards both political dissidents and minorities in China, with critics arguing he is far more repressive than his predecessors.
Just as Xi was commenting at a press conference in London that China had "room for improvement" on human rights, the Confucius Prize committee was defending its decision to hand its top award to an African leader whose 30-year reign in Zimbabwe is almost synonymous with human rights abuses.
The UK's relations with the impoverished former British colony have traditionally been fractious to say the least. Mugabe has always alleged the rival MDC party led by Morgan Tsvangirai is a British puppet and in 2007, the president claimed the UK was plotting an invasion of Zimbabwe. Many of the white farmers who had their farms seized by the Mugabe government in the 1990s and 2000s were of British origin.
In 2007, former prime minister Gordon Brown boycotted a European Union-African summit because Mugabe was invited, citing the Zimbabwean president's appalling human rights record, while the then shadow foreign secretary William Hague said the EU should be ashamed of itself for inviting the African strongman. At the time, Zimbabwe's economy was on the verge of collapse, with inflation at a staggering 8,000%.
Unlike Brown and former prime minister Tony Blair, Cameron has been less abrasive in discussing either Zimbabwe or Mugabe personally, leading Zimbabwean local media to report in May that Cameron's Conservative Party and Mugabe's Zanu-PF party "share the same traditional principles in their own different contexts" and that the president preferred dealing with the Tories rather than Labour.
Turning a blind eye
Zimbabwe's relationship with China, on the other hand, is very strong. Like its relations with many African countries, China has poured money into Africa but, unlike the EU or and US, has little interest in pushing for democratic reform. In return for lucrative development and infrastructure contracts and trading relations, China is willing to turn a blind eye to human rights abuses or election rigging by African strongmen.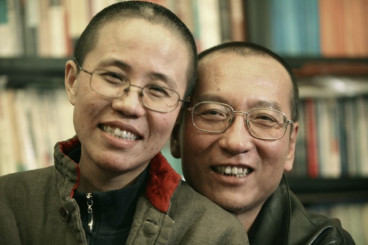 So, like the previous awards to Castro and Putin, the honouring of Mugabe will be seen very much as a demonstration that while China is willing to trade and make money with the UK, it knows who its political allies are.
Xi may have been forced to speak about human rights by the British media, but it is unlikely China's treatment of figures such as Liu Xiaobo, Ai Weiwei and countless others is going to change any time soon.
Likewise, the prize reinforces the paradigm through which both Xi and the Confucius prize-giving committee see the world and particularly China's geopolitical relations and patronage networks.
Mugabe will surely relish being welcomed into the club of authoritarian leaders who have been honoured by the Confucius committee but there is still no word on what he will spend the $1.5m winnings on. Zimbabwe's economy, while by no means as bad as it was in 2008 and 2009, still looks bleak. The country began phasing out its local currency in 2015 after years of hyper-inflation saw an exchange rate of 250tn Zimbabwean dollars to $1. So if the ageing president has any sense, he will ask for his payment in greenbacks.