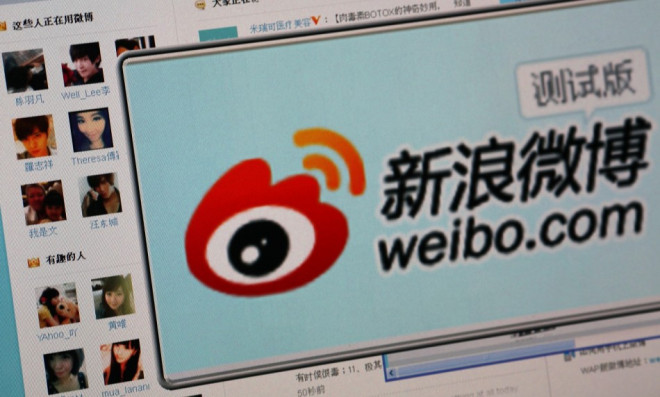 Sina Corp, the owner of China's twitter-like service Weibo, reported a surge in profits in the final three months of 2013 despite last year's government crackdown on anti-government sentiment, which shrank the site's user base by 28 million.
Sina Corp reported a net profit of $44.5m (£26.7m, €32.4m) in the fourth quarter, compared to $2.4m last year. Net revenues increased 42% year over year to $197.0m, primarily due to a 45% increase in advertising revenues to $160.1m.
For the full year 2013, advertising revenues increased 28% to $526.5m, leading to a net income of $45.1m.
"The strong performance of Weibo's advertising and value-added services in the fourth quarter allowed us to end 2013 with strong top line and bottom line growth," Charles Chao, chairman and CEO of SINA, said in a statement.
"As we enter 2014, we will continue to focus on growing Weibo's user base and user engagement through product innovation, as well as seizing opportunities to enable us for long term growth."
Looking ahead, Sina expects adjusted revenues between $162m and $167m for the first quarter. Advertising revenues are expected in the range of $133m to $136m.
Government Crackdown and Decline in User Numbers
In its annual report published in January, the China Internet Network Information Centre said that Weibo suffered a steep decline in the number of users in 2013, with about 28 million people abandoning the service.
The fall was primarily due to a government crackdown on so-called "rumour mongers" – people who spread rumours about the ruling communist party and the government online.
Ever increasing use of the internet and social networks gave Chinese people new opportunities for self-expression, but a number of anti-government posts alerted the government and it started censoring internet content.
In addition, the government introduced a law that will allow it to jail micro-bloggers posting anti-government content, prompting many web users to migrate to mobile messaging platforms.
IPO Rumour
The results would also generate much interest in the company, as it reportedly prepares for a listing in the US to raise about $500m from selling Weibo shares.
The plan comes alongside Facebook's mammoth acquisition of WhatApp that indicated the market's growing appetite for messaging services.
Weibo claims to have more than 500 million registered users and it is estimated to have a market capitalisation between $3.2bn and $6bn, based on Alibaba's purchase of an 18% stake in the company last year.