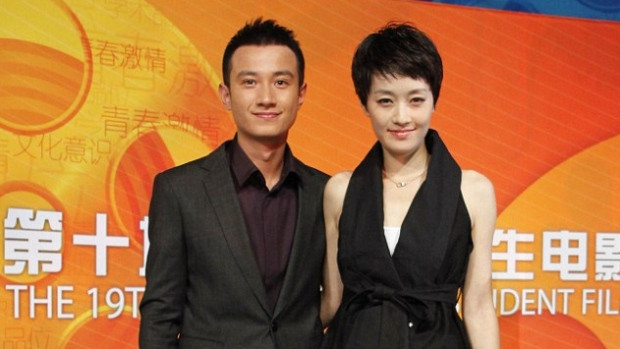 Social media is fast becoming the favoured way for celebrities 'coming out' about their extra marital affairs and saying sorry to their loved ones.
Chinese actor Wen Zhang became the latest celebrity taking to Sina Weibo, China's version of Twitter, offering a toe-curling apology to his wife.
"I have brought this upon myself. A mistake is a mistake. This has nothing to do with anyone else ... I'm sorry.
"Please accept the deepest apology and regret from the bottom of my heart.
"Yili and the children could have had a comforting and beautiful life but I have ruined it all." Zhang's wife is currently pregnant with the couple's second child.
Within 12 hours, his posting of abject contrition had reached 2.4 million. After two days, Zhang had received more than 3.9 million responses in total.
Zhang was photographed holding hands with actress Yao Di, his co-star from the television drama Naked Wedding.
The topic trended above the missing Malaysian plane and a protest against a petrochemical plant in Maoming that turned violent. Censors had blocked searches relating to the Maoming protests.
This breaks the previous record for the biggest trending post on Sina Weibo, held by Chinese pop singer Faye Wong when she announced her divorce from husband Li Ya Peng last year.
Sina Weibo said on its site that most of the people discussing Wen's post were educated women and girls aged 24 and under.
Many comments expressed anger toward Wen, who has more than 52 million followers.
Other celebrities have attempted to bare their souls via social media.
Olivier Giroud, the Arsenal striker, apologised after a picture taken of him in his underpants by model Celia Kay appeared in a national newspaper.
The footballer at first denied anything untoward happened, saying via his Twitter account: "Ultimate precision with respect to my apologies...Yes I made a mistake but I have not committed adultery! Things are clear..."
But he was forced to backtrack and admit what he had done. "I apologise to my wife, family and friends and my manager, team-mates and Arsenal fans," he said on Twitter.
"I now have to fight for my family and for my club and obtain their forgiveness. Nothing else matters at the moment."