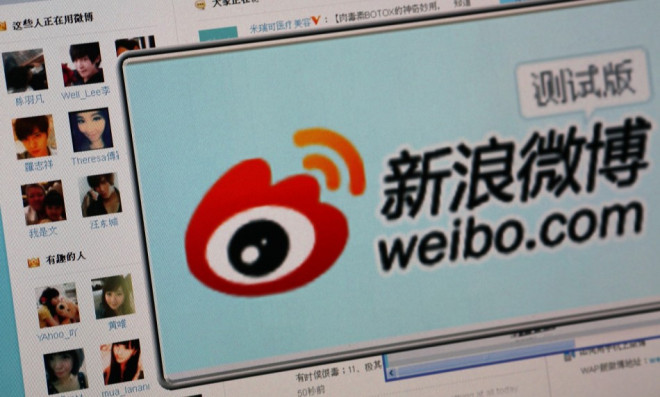 Sina Weibo, China's Twitter-like micro-blogging service, has filed for an initial public offering in the US, as it looks to capitalise on high valuation of internet firms in the country.
The company is planning raise $500m (£300m, €360m) through the sale of American depository shares. People familiar with the company told the Financial Times that Weibo would raise $700m from its listing, valuing the company at $7bn.
In the filing with the US regulators, the company has mentioned the number of shares it is selling or the price range of the offering.
Weibo had 129.1 million monthly active users in December and generated revenues of $188m in 2013, according to the filing.
"A microcosm of Chinese society, Weibo has attracted a wide range of users, including ordinary people, celebrities and other public figures, as well as organisations such as media outlets, businesses, government agencies and charities," the company said in its filing.
Goldman Sachs and Credit Suisse will help Weibo in the offering.
Sina Corp, the owner of Weibo, earlier reported a net profit of $44.5m in the fourth quarter, compared to $2.4m last year. Net revenues increased 42% year over year to $197.0m, primarily due to a 45% increase in advertising revenues to $160.1m.
For the full year 2013, advertising revenues increased 28% to $526.5m, leading to a net income of $45.1m.
User Growth and Government Regulation
The better results were despite a slower rate of user growth and government crackdown on anti-government sentiment.
In its annual report published in January, the China Internet Network Information Centre said that Weibo suffered a steep decline in the number of users in 2013, with about 28 million people abandoning the service.
The fall was primarily due to a government crackdown on so-called "rumour mongers" – people who spread rumours about the ruling Communist Party and the government online.
Ever increasing use of the internet and social networks gave Chinese people new opportunities for self-expression, but a number of anti-government posts alerted the government and it started censoring internet content.
In its IPO filing, Weibo also warned investors about uncertainty arising from Chinese government regulation. In September, China issued rules that would enable the authorities to jail internet users who knowingly make or share information considered defamatory or false.
"The implementation of this newly promulgated judicial interpretation may have a significant and adverse effect on the traffic of our platform and discourage the creation of user generated content," the company said.
Growing Investor Appetite of Internet Firms
IPOs of internet firms in the US including Facebook and Twitter and LinkedIn have received much investor attention, and they were valued at very high levels.
Despite the government crackdown, China is the world's largest internet market with more than 500 million users.
China-based search provider Baidu and Weibo parent Sino have already listed in the US. E-commerce giant Alibaba is almost certain about its US listing after avoiding plans to list in Hong Kong.