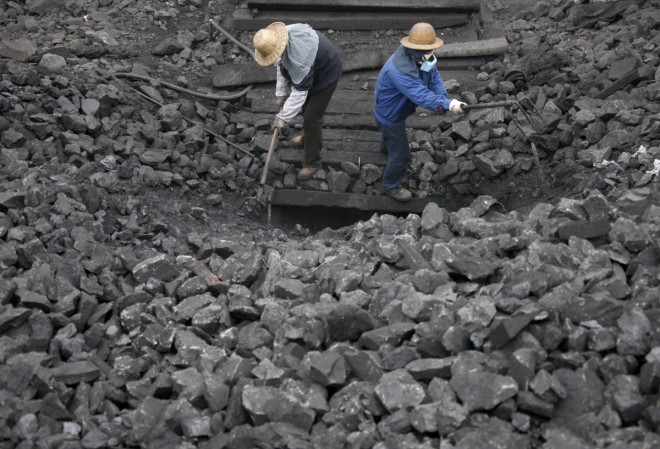 An article claiming that a Chinese miner was found alive after spending 17 years underground has turned out to be a hoax.
The story was posted on World News Daily Report, a website well known for publishing fake stories with sensational headlines.
The bogus report stated: "A group of coal miners from the western province of Xinjiang, had an unbelievable surprise when the gallery they were excavating opened up on a section of an old mine, that was abandoned 17 years ago after an earthquake that caused some large sections of the tunnels to collapse.
"While they were exploring the galleries, they stumbled upon Cheung Wai, a 59-year old survivor from the 1997 accident, obviously in a rather bad shape. He was immediately taken to the hospital where a complete evaluation of his physical and mental states will be done over the next weeks."
Adding on, the article claimed that Cheung Wai "had remained trapped underground with the bodies of 78 of his dead coworkers, after an earthquake of a magnitude of 7.8 hit the region and caused the wooden support structure of the mine to crumble and collapse.
"Somehow lucky in his misfortune, Mr. Cheung was saved by the fact that some ventilation duct still connected his underground prison to the surface, allowing him access to air that was sufficiently pure to keep him alive."
However, in 2012, a Chinese coal miner was found alive 17 days after being trapped underground following a coal mine flood in China's Heilongjiang province, Xinhua reported.
In March, Tim Stevens, editor at large at CNET, told CBS: "A site like TMZ makes maybe 100 million page views a month. Obviously, these fake sites aren't getting anywhere near that, but if they can get really a fraction of that, they can make tens of thousands of dollars off of one of these fake stories over just a couple of days.
"If you're someone who just casually reads headlines or reads the first couple sentences of a story, you probably would never notice that these stories are fake," he added.