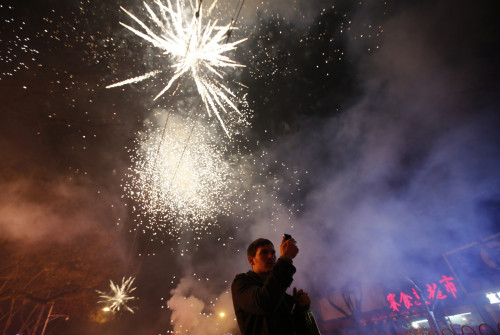 Beijing has marked the eve of the Chinese New Year, the Year of the Horse, with fewer fireworks, causing less pollution.
The Beijing Municipal Environmental Monitoring Centre said the air quality in the Chinese capital was relatively "much better" this time than in recent years when the Spring Festival was celebrated.
The agency said Beijing had clocked an average reading of PM 2.5 with 140-160 micrograms per cubic metre between 18:00 on Thursday and midnight.
In 2013, during the same period, the reading was PM 2.5 with 1,000 micrograms per cubic metre as fireworks lit up the sky. Two years ago, the pollution level in Beijing jumped beyond hazardous levels on the New Year's Eve and visibility dropped to near zero.
Chinese authorities have thanked the locals for heeding their call to avoid fireworks owing to the increasing pollution in the city. They urged the residents to adopt more such "environmental-friendly" practices.
It is a long-drawn tradition in China to set off fireworks and crackers to mark the festival. In recent years, this has drawn heavy public criticism as Chinese cities are often blanketed by smog.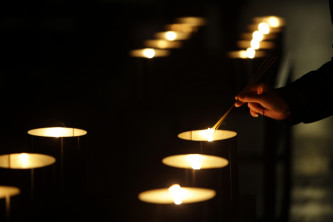 "To maintain good air quality and build a Beautiful Being together, we suggest you set off fewer fireworks or don't set them off at all. If the air pollution reaches the orange or red level, fireworks are forbidden. Thank you for your understanding, support and co-operation," a local government message said ahead of the New Year celebrations.
Scores of Chinese leaders have also extended greetings to commemorate the occasion.
"I wish good health, happiness for you and your families and may all go well with you," said Chinese President Xi Jinping.
In a message to the Chinese people in the UK, David Cameron said: "On this new year, I want to pay tribute to the incredible contribution that the British Chinese community makes to this country. So let me once again wish you a happy new year and every possible success for the next twelve months. Happy New Year."