People in China and other Asian countries are preparing to celebrate New Year on 19 February.
The Year of the Horse rides off into the sunset and in bounds the Year of the Goat (or Sheep or Ram, depending on your interpretation of the Chinese character). People born under the sign of the Goat are described as peace-loving, kind and popular.
Cities across Asia are being decorated with red lanterns, illuminated sheep and sculptures of Cai Shen, the God of Fortune.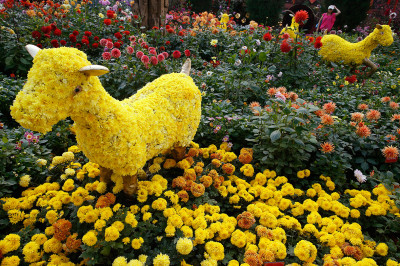 Hundreds of millions of Chinese people are making their way home for the Lunar New Year in the world's largest annual human migration. A total of 2.8 billion trips nationwide are expected during the travel rush.