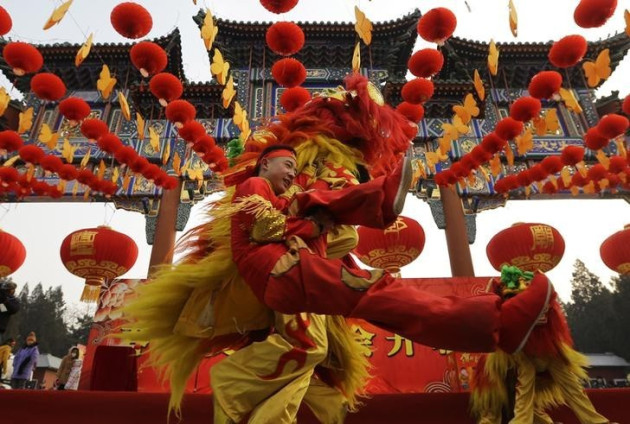 The heart of Chinatown in Soho, London is receiving a £3 million pound cash injection to build a community centre.
Set up by Sir David Tang, founder of the Shanghai Tang fashion chain, and with help from the Prince's Trust, the Chinatown centre will hold performances and exhibitions.
The location of the centre is a former BT telephone exchange on Gerrard Street.
Tom Weldon, a director at Shaftesbury, which owns almost 75 percent of Chinatown, told the Times: "This is a part of London that has been transformed from a series of run-down buildings."
The Chinese community is gearing up to welcome in the Year of the Snake across Trafalgar Square, Shaftesbury Avenue and Chinatown on Sunday 10 February, in the largest such celebrations outside Asia.
Entertainment will include a traditional lion dance, acrobats and performers from the UK and China.
The fun starts at 10am on Sunday with a parade from Trafalgar Square to Chinatown before the "dotting of the eye" ceremony, which will be attended by dignitaries including Chinese ambassador Liu Xiao Ming.
Boris Johnson, who is to visit China this year, said: "Our Chinese New Year celebrations will be without doubt an early highlight of 2013. The Year of the Snake is about change, but it is also about achievement and innovation - fitting attributes for a city like London."
Lawrence Cheng of organiser London Chinatown Chinese Association said: "Chinese New Year is the most important festival for the worldwide Chinese community. It has been celebrated for thousands of years, but now is welcomed by over a sixth of the world's population. It is wonderful to witness the celebration of Chinese culture in London."
In Beijing, however, the austerity drive has hit the food and drinks industry hard. Top-end restaurants can make more than a third of their annual income in January and early February, leading up to Chinese New Year.
This year, Communist party officials have cancelled excessive expenditure, after reports revealed that over £60 billion was spent on 'entertaining', the equivalent of the Chinese defence budget.