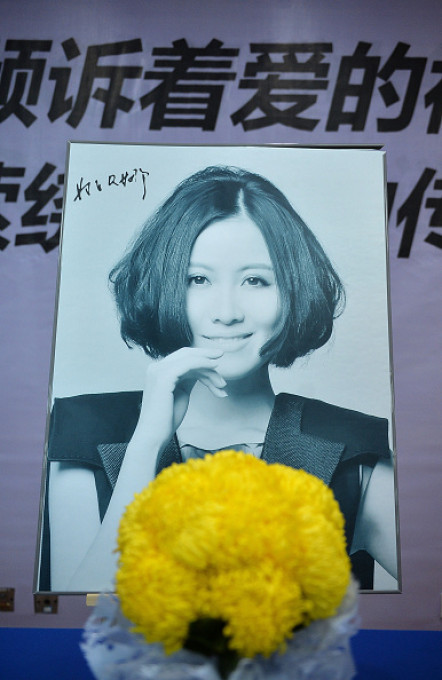 A local Chinese newspaper has faced heavy criticism after taking photos of the body of deceased popular singer Yao Beina.
Shenzhen Evening News acknowledged taking photos of the 33-year-old singer who died of breast cancer on Friday (16 January) and issued an apology.
"We sincerely apologize for the disturbance and discomfort we have caused to Yao's family, fans and netizens," read a statement posted on Shenzhen Evening News' official Sina Weibo account.
The newspaper confirmed that all photographs were deleted after complaints from Beina's family.
The newspaper allegedly took the photos while Beina was undergoing a cornea removal surgery at the Shenzhen Hospital.
The deceased singer had agreed to donate her corneas after death.
The news gained media coverage after microblogger Entertainment Whistleblower shared a post on Sina Weibo alleging three Shenzhen Evening News journalists had sneaked into the hospital's operating theatre dressed as medical staff and taken the deceased singer's photographs.
The now widely shared post raised fresh concerns over media ethics with one Weibo user calling the newspaper's reporters "vultures" and saying: "They waited for Yao to die."
Another Weibo user commented, reported CNN: "A simple apology online and that's all you're going to do about an incident that seriously oversteps ethical borders?"
Beina's manager Bo Ying has also accused the newspaper of "having low morals".
Yao Beina rose to fame after recording the 'Let It Go' song in Mandarin for the Chinese version of Disney's Frozen.