A Chinese man has spent the last six years playing video games on the internet, barely moving from his seat in a gaming parlour in the north-eastern Jilin province of China. Li Meng only leaves his position to eat and use the rest room; a shower is a relatively rare treat.
He earns the money to buy food by selling goods online. This nets him a monthly income of RMB2,000 (roughly £200), of which a quarter goes to the gaming parlour. The average monthly wage in the area in 2011 was RMB2,850, according to China Daily.
"He generally comes to play at night, gets sleepy during the day and sleeps here. From time to time, he will be out to take a bath," an acquaintance of Li told The Beijing Times.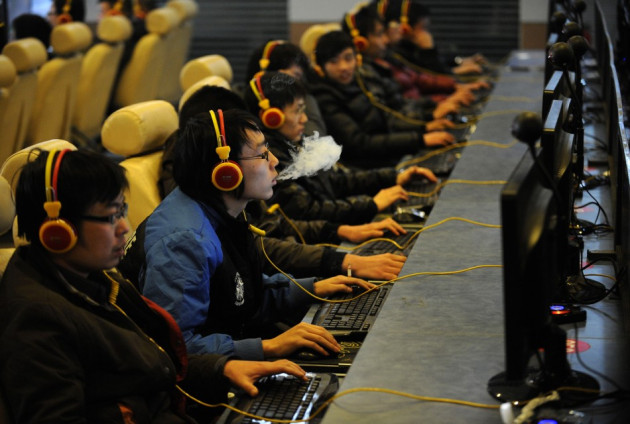 The Times' report was republished by Xinhua, the state news agency, and then picked up by the Business Insider. The reporter involved has been quoted as saying: "I consulted the cafe owner, who simply explained that having been there for so long, they barely noticed his presence, and found him to be straightforward and of little annoyance."
Gaming Addiction in China
Li's gaming addiction is clearly extraordinary, but the phenomenon is not new in China. Rules established in 2005 dictate how long an individual can spend playing video games.
Under those rules, a person can only play for three hours at a stretch. Gamers were forced to take five-hour breaks before resuming their activities. At the time, a BBC report stated Chinese gamers spend close to $500m (roughly £330m) per year on online games. Today, however, online game data released by iResearch say that value has risen to exceed £5bn.
In 2011, a couple in China sold three children (two boys and a girl) for nearly $10,000 (roughly £6500) to fund their obsession. Li Lin and Li Juan actually met in a gaming cafe and, when arrested, said they never had any intention of raising their children.