Chinese President Xi Jinping has begun his first state visit to the US at a sensitive time in bilateral relations between the two countries. Xi met business leaders in Seattle on 22 September, where he is to spend two days before travelling to Washington to hold talks with President Barack Obama.
The leaders of the world's two biggest economies are expected to discuss issues ranging from cyber security to China's territorial claims in the South China Sea. Bilateral relations are strained over a string of recent cyber attacks on US targets, which Washington blames on Chinese hackers.
Xi is also likely to sign deals with US companies worth billions of dollars. The US is China's biggest trading partner, but US figures show its trade deficit with the Asian nation has ballooned from about $83bn in 2000 to more than $340bn in 2014. Washington was miffed with China's devaluation of the yuan in August – a move that was widely perceived as an effort to support China's exporters and revitalise a sluggish economy.
Cyber tensions
In his speech to some 650 Chinese and American business executives and other dignitaries, Xi denied his government was behind cyber attacks on the US and pledged to crack down on hackers operating within China. "Commercial cyber theft and hacking against government networks are crimes that must be punished in accordance with the law and relevant international treaties," he was quoted as saying by CNN. Xi added that he was prepared to set up a "high-level" dialogue with Washington on cyber security.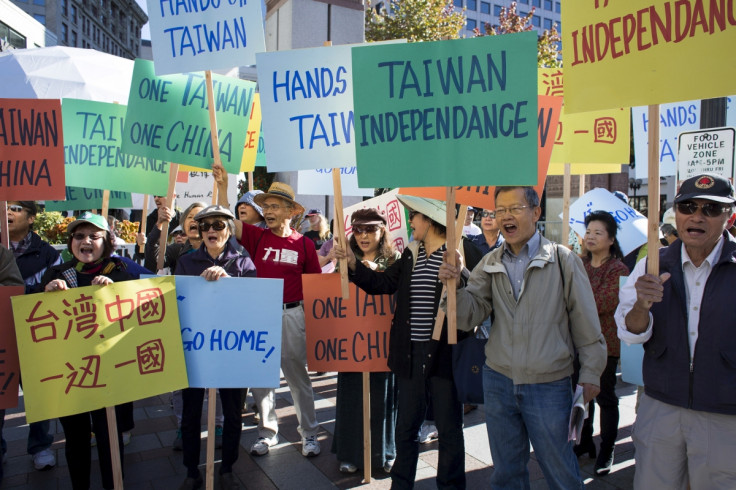 He acknowledged China's economy had come under pressure in recent months but downplayed fears of a crash, insisting that the economy was "operating within the proper range". Xi also called for greater co-operation between the two countries, saying better relations would serve as "a bedrock of global stability and a booster of world peace".
"Should [China and the US] enter into conflict or confrontation, it would lead to disaster for both countries." Xi is to take part in a round-table discussion with US chief executives on 23 September, before visiting a Boeing factory in Everett, Washington. He is also scheduled to attend the United Nations General Assembly in New York on 28 September, where he will give a speech to commemorate the organisation's 70th anniversary.