Chinese holidaymakers have angered local residents after they stopped in front of the burnt-out Grenfell Tower building in west London, in spite of signs warning the area is not a tourist site.
Around 80 people are believed to have died when a huge fire engulfed the 24-storey building on 14 June. Authorities have so far confirmed the death of 67 people and said the death toll may be lower than 80.
Facebook user John Gregory posted pictures of a bus from tour firm BM Coaches after it stopped in front of the charred building to allow tourists to take pictures.
When Gregory asked tourists why they were taking pictures, one of them reportedly said that they were health and safety inspectors from China, the Evening Standard reported.
"I can't believe what I've just seen, a coach load of tourists taking photographs of the tower," Gregory wrote on his Facebook.
"When I approached the coach driver he said that they are health and safety inspectors from China. Surely there is [sic] enough photographs on the internet of the tower that they don't have to come in bus loads to take photos of it.
"I don't think this is genuine can anyone find out as we don't want the Tower become a tourist attraction. I left a flea in he's [sic] here ear and went on my way but I think he knows my feelings now."
Following the incident, one of the tour guides was sent back to China and a coach driver was suspended, The Times reported.
James Buckingham, operations director at BM Coaches, told the newspaper: "I would like to apologise most sincerely on behalf of BM Coaches for the insensitive actions of the group we were contracted to supply transportation to."
The company also made a donation to the Grenfell Fund as a form of apology following the incident.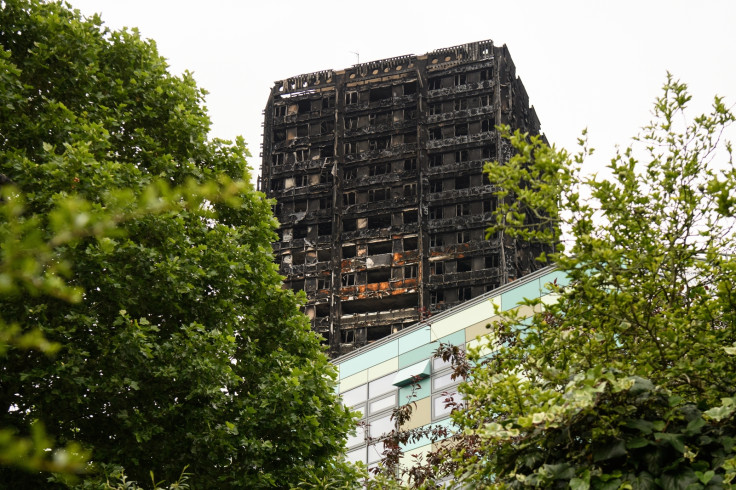 Earlier this year, west London residents urged tourists to refrain from taking pictures and selfies with the charred building in the background, reminding people that it was the site of a tragedy.
An investigation into the fire is ongoing. The latest inquest into the incident revealed on 27 September that at least 18 of the victims were children.
Earlier this month, the Met said individuals and corporations involved in the disaster could face manslaughter charges.
Scotland Yard added they are also looking into four possible thefts from inside the flats, including one involving a "substantial" amount of money. People who allegedly fraudulently claimed money after the blaze are also being investigated.