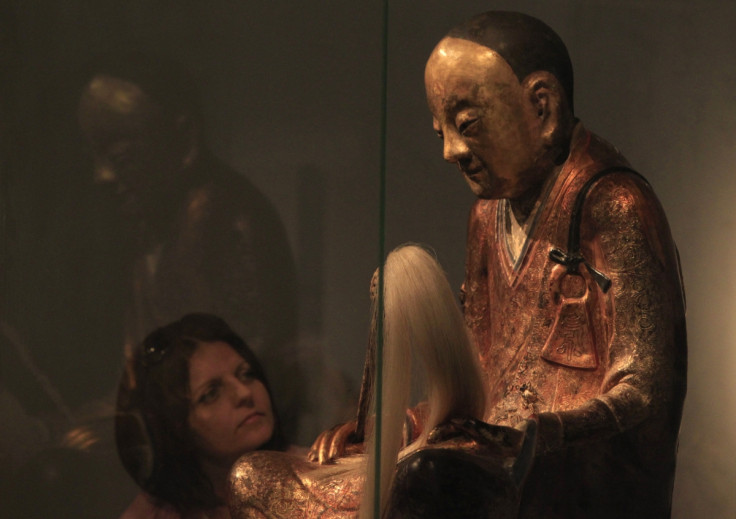 A group of Chinese villagers from Yangchun in the Fujian Province have hired a team of top lawyers to sue a Dutch collector after he refused to return a mummified Buddha statue that the villagers claim was stolen from its temple 20 years ago. The villagers have signed on seven lawyers to take their case through the Dutch judicial system.
The Yangchun village Party Chief Lin Wenqing said that the villagers had gone through official and private channels to negotiate the return of the statue. He claimed the statue was worshipped as a god in the temple for around 1,000 years.
The collector allegedly agreed to return the relic to the village if "it is proven to have belonged to a Buddhist community that still exists," but apparently later changed his mind. The statue of Buddha contains the mummified body of Zhanggong Zushi, a local villager who became a monk in his twenties. He was famed for helping people, treating diseases and spreading the Buddhist belief.
When he died at the age of 37, his body was mummified and placed in the statue during the Song Dynasty (960-1279). The statue was reported to have been worshipped in the village temple ever since. The temple still displays the statute's hat and clothes that were left behind.
The statue has been on display at the Mummy World exhibition at the Hungarian Natural History Museum since October last year. However, it was pulled from the exhibition following claims that it was stolen. The golden statute of the sitting Buddha is about four foot tall. Visitors to the exhibition could see the skeletal remains of the mummified monk inside it through a television monitor.
Liu Yang, who is leading the group of lawyers, said the evidence on the case has been collected and the legal suit will be brought to court by the end of the year. He told the Xinhua news agency that the court will be told that the village has a deep spiritual connection with the statue and that there is a sense of urgency in reclaiming it.
The Dutch collector has claimed that he obtained the item in 1996. Under Dutch law, the time frame for civil litigation is 20 years, which gives very little time for the villagers to secure its return through legal means.
"The validity period for recovering the relic is going to expire next year. So we have pressure to complete the legal work quickly," Liu said. He will fly to the Netherlands to work with a Dutch counterpart in December.
Liu has successfully led a Chinese legal team in recovering relics looted from the Old Summer Place or Yuanmingyuan which was burned down by the Anglo-French allied forces during the Second Opium War in 1860. Residents from the Datian County where the village is located had written a letter to the Dutch Prime Minister Mark Rutte in March seeking the return of the statue.