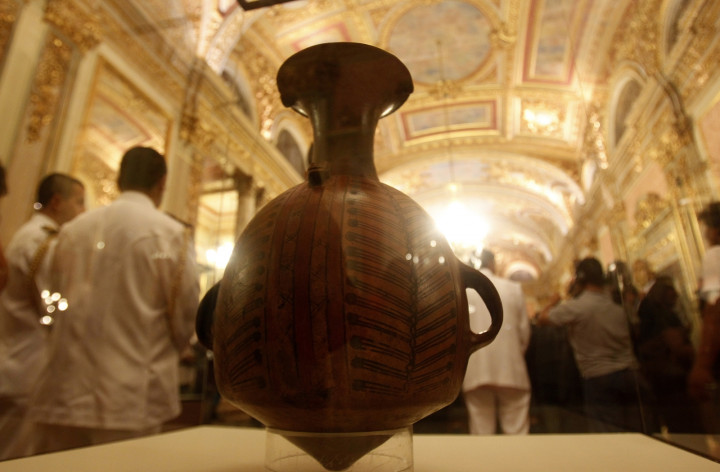 Argentina is to return more than 4,000 stolen indigenous artefacts to fellow South American countries Ecuador and Peru.
President Cristina Fernandez de Kirchner made the announcement in a ceremony at the National Museum of Fine Art in the capital Buenos Aires on 22 August.
She said items of cultural and archaeological value should belong to their rightful owners and called on other nations to follow Argentina's lead.
But the 62-year-old did not specify which artefacts would be returned or from whom they were recovered.
'Cultural riches'
"We are doing something unusual, really special: restoring cultural wealth to other countries, in this case Ecuador and Peru," Fernandez de Kirchner was quoted as saying by the AFP news agency.
"We are returning to them more than 4,000 pieces that had been stolen and have been recovered.
"The world we live in is one in which great powers fight to control the cultural riches of other people," she continued.
"One can see in the great museums of the world pieces from Greece, Syria, Egypt, Asia and even Latin America, and which have not been returned.
"Just as they should with medicinal patents (using indigenous plants), countries that hold on to cultural riches and refuse to give them back at least should pay some kind of royalty to the countries they are from," she argued.
Last year, the US returned to Peru dozens of indigenous items, including 20 Incan relics, seized in a customs operation.