Chocolate Shooter: Device for snorting cocoa powder gives a new meaning to 'nose candy'
Belgian chocolatier Dominique Persoone created a chocolate-sniffing device for a Rolling Stones party in 2007, bringing a whole new meaning to the phrase "nose candy". Several years later, he has sold 25,000 of them.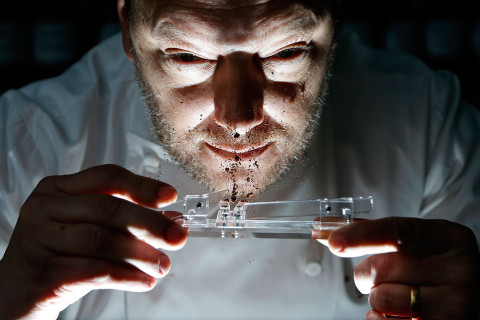 Inspired by a device his grandfather used to propel tobacco snuff up his nose, Persoone created a Chocolate Shooter to deliver a hit of Dominican Republic or Peruvian cocoa powder, mixed with mint and either ginger or raspberry.
"The mint and the ginger really tinkle your nose," the 46-year-old said in his chocolate factory in Bruges. "Then the mint flavour goes down and the chocolate stays in your brain."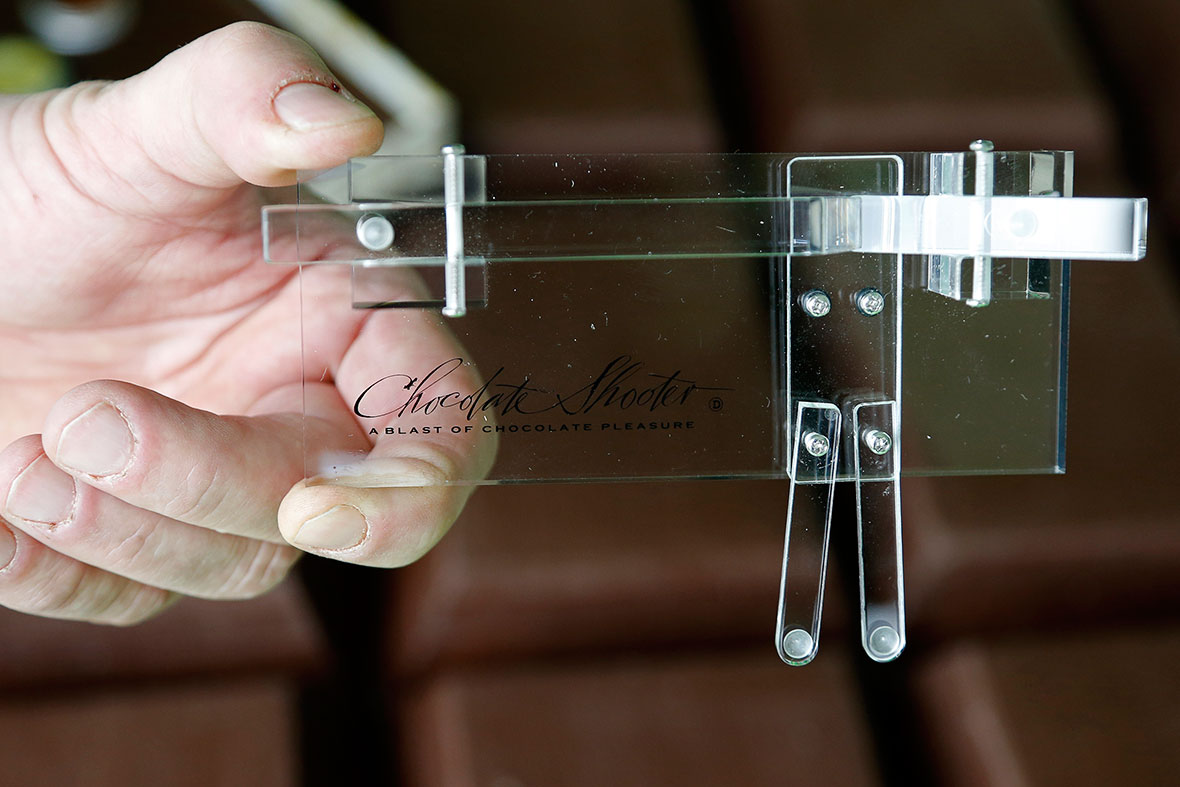 Persoone, who has collaborated with celebrated chefs such as The Fat Duck's Heston Blumenthal and elBulli's Ferran and Albert Adrià, has a history of culinary innovation. He has created chocolates flavoured with bacon and onion, oysters and even grass.
It took some perfecting to create the snorting powder as chocolate itself was too dry. Before the successful formula was discovered, Persoone used a mix that included chili pepper. "It's a very bad idea," he said.
The Chocolate Shooters sell for €45 (£33.48) each. The packaging bears a warning against excessive sniffing but Persoone insists it is safe.
He was inspired by the role of the nose when tasting food and, he says, a certain idea of fun. "The mentality when you think about sniffing is: 'Oh it's kinky, guys who do that stuff...'" Persoone said. "I'm not the bad boy promoting drugs, not at all... Life is boring. Let's have fun."