Chris Brown arrest: Singer moves on from legal woes with new track What Would You Do
R'n'b star was arrested on suspicion of assault with a deadly weapon.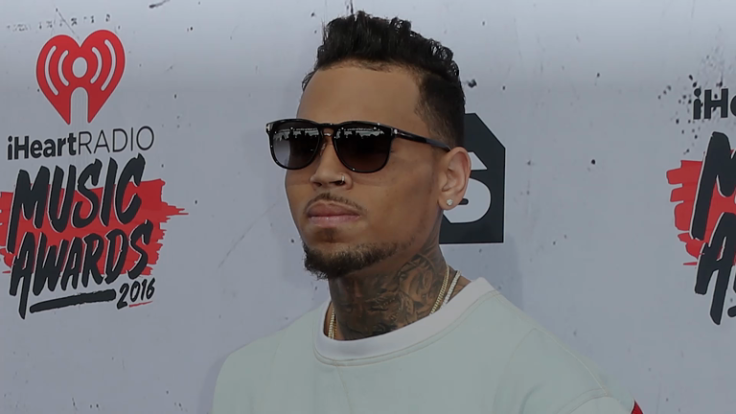 Like many artists, Chris Brown often finds refuge in music during difficult times. So it's not surprising that less than 24 hours after his release from jail on charges of assault with a deadly weapon the r'n'b crooner dropped a new song called What Would You Do.
The upbeat dance track, unveiled on his Souncloud on Wednesday (31 August), features the lines: "I've got some questions, some questions for you / I need some answers, answers from you / What do you do, fighting for your life when no one's on your side? / I can't stand to lose you, see you're in too deep with nowhere to hide."
Brown was taken into custody on Tuesday (30 August) following a standoff with police at his multimillion residence in Tarzana, California that started after beauty queen Baylee Curran called 911. The former 2016 Miss California Regional claimed that he had threatened her with a gun following an argument over his friend's jewellery.
The Loyal hitmaker – who denied the allegations in a series of videos posted to his Instagram page – was released late Tuesday night on $250,000 (£190,000) bail.
Ahead of the song's premiere, the father-of-one had hinted that he was preparing to unveil new music telling his 30.5 million followers in a video posted on Instagram: "Yo, you know all this b----s---- going on man, I'm just gonna turn the other cheek and drop some music."
While the release of the new song coincides with his latest incident and the title can be interpreted as a cry for help, the theme is romance and the song is clearly about a troubled relationship.
In the hours since his arrest a host of stars including Ray J, 50 Cent and Keke Palmer have come out in his defence. Rapper 50 Cent shared a black-and-white picture of Brown looking melancholy. "I have a different relationship with Chris. That's my boy. I watched him come up. A lot of the s**t he [goes] through is crazy to me," Fiddy wrote alongside a black and white snap of Brown. "If you're not safe at home, when do you get a break?"
He added: "If someone calls 911 and says you pulled a gun on them in your house, are the police coming to create a bunker at the end of your drive way for 11 hours to wait for a search warrant? Then live stream it? This must be VIP Treatment. [Shaking my head]."
Listen to What Would You Do here:
© Copyright IBTimes 2023. All rights reserved.