Singer Chris Brown was arrested on 30 August by the Los Angeles Police Department (LAPD) on suspicion for assault with a deadly weapon, following a stand-off. The incident reportedly began when a woman dialled emergency services from his home, but escalated when Brown refused the police entry to his property, despite their possession of a search warrant.
Brown was later released on $250,000 (£190,000) bail, with his lawyer tweeting a short statement about the incident. "Thanks to everyone for their support and well wishes. Chris is out and well," Mark Geragos wrote. "The allegations against him are demonstrably false #TeamBreezy."
While this may be the most recent run-in that the Look At Me Now hitmaker has had with the police, it's certainly not the first. Here, IBTimes UK have looked back on key moments across Brown's career in the limelight which have had led him to face legal woes...
2009
Arguably the most notorious case Brown faced was in February 2009, when he turned himself in to police following a physically violent argument with his then-girlfriend Rihanna. While he was booked under suspicion of making criminal threats, the extent of Rihanna's facial injuries meant that he was additionally charged with felony assault.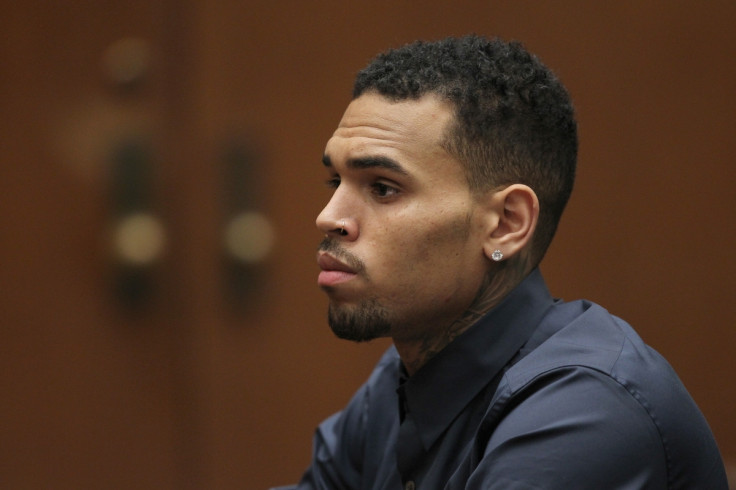 He later appeared in court and pleaded guilty to a felony and accepted a plea deal of six months community service, five years' formal probation, and one year of domestic violence counselling. He also received a restraining order which required him to stay away from Rihanna.
On 20 July 2009, Brown released a two-minute video on his official YouTube page apologising to his fans and also Rihanna for the assault, claiming that the incident was his "deepest regret" and that he "accepts full responsibility".
2012
In June, Drake and his entourage were involved in a brawl with Brown, which left eight people – including San Antonio Spurs player Tony Parker – injured.
2013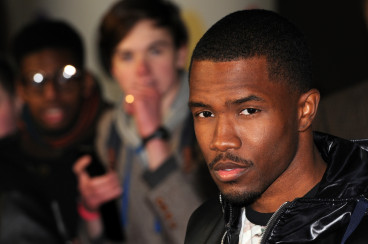 In January, Brown was said to be under police investigation after an altercation with Frank Ocean, over a parking space, outside a recording studio in West Hollywood. Initially, authorities described the incident as "battery" as Brown allegedly punched Ocean, however, later, Ocean claimed that Brown had threatened to shoot him and one of Brown's entourage made a homophobic slur against him. Ocean did not press charges.
In the same month and following on from irregularity accusations in his community service log, Brown's probation was revoked after he was involved in an alleged hit-and-run in LA. While he was scheduled to appear in court in August to learn whether or not he would serve time in prison, the charges were later dropped but he did receive 1,000 more hours onto his community service in terms of his probation.
Later that year, Brown reportedly became violent with two men who tried to join in with a photo he was taking with fans. He was arrested for a felony assault, however the charge was later dropped to a misdemeanour. After the assault, Brown spent 36 hours in a Washington prison and when it was questioned whether he'd violated his probation, he voluntarily enrolled in a rehab programme.
2014
In 2014, a judge ordered Brown to remain in a Malibu rehab centre on that condition that if he left the facility, he would face prison time. In March, Brown was kicked out and sent to jail for reportedly violating internal rules.
In May, Brown was ordered to serve 131 days in jail for his probation violation. He was sentenced to serve 365 days in custody, however he was given credit for the 234 days he has already spent in rehab and jail. In June, he was given early release due to over-crowding but remained on probation, "had to see a psychiatrist twice a week, complete his remaining community service and take his prescribed medications," according to Los Angeles Times.
2015
In February, Brown was forced to cancel two shows on his Between The Sheets Tour due to being rejected entry to Canada because of his criminal history. It was in the same year that Brown's probation, in association with the Rihanna case, was ended formally.
2016
Brown's home in Agoura Hills, California, was broken into by a "stalker", who was later described as mentally ill. It was revealed that the name of the invader was Danielle Patti.