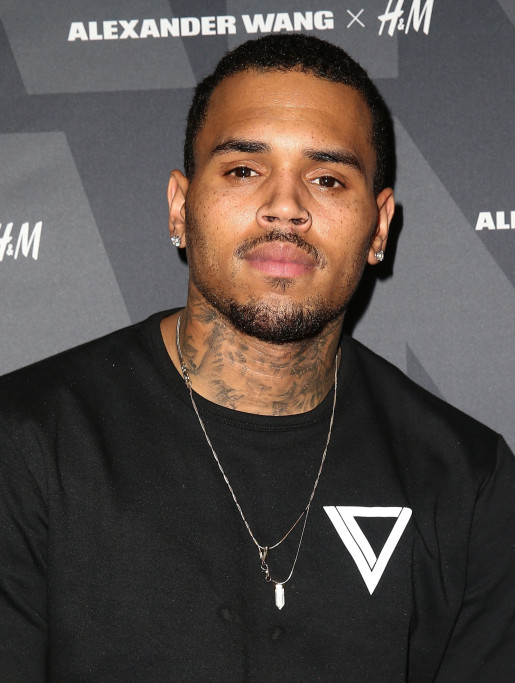 It may have been unexpected, but it looks like Chris Brown has fully embraced fatherhood.
The r'n'b star, who reportedly fathered a nine-month-old baby girl with long time friend Nia Guzman, is said to have recently spent some quality time with his daughter Royalty in Houston, while taking a break from his tour.
In images published on celebrity news site TMZ, Guzman is seen with her half-sister outside their hotel while an unidentified man holds Royalty in his arms. The publication reports that Brown sent a limousine to collect Royalty and Guzman, before taking them to his tour bus where he is said to have spent time bonding with the youngster.
On the same day, fans believed that Brown, 25, had shared a photo of Royalty on Instagram however, it is clearly a different child than the one seen with Guzman in Houston. Perhaps becoming a first-time father has made the US singer broody as he shared another photo of himself with a group of young family members, believed to be his nieces and nephews.
Rumours that the Turn Up The Music singer had become a father first emerged earlier in March. While he is yet to confirm the news, his on/off girlfriend Karrueche Tran appeared to address the reports when she tweeted that she did not want to deal with any "baby drama".
The couple are now thought to have split as they have not been seen together since the baby news broke. Guzman, a nursing student who lives in Texas, is reported to have been friends with Tran, who she has partied with in the past. Guzman and Brown are said to have known each other for several years and Tran reportedly had no knowledge that he had fathered a child. It is not known if their relationship was on a break at the time.
HollywoodLife reports that Brown has been trying to get back in touch with Tran and claims that he asked her to bond with Royalty. "Chris recently told Karrueche that they could get through this rough patch because his heart belongs to only her. He even told her he wants her to be part of his baby's life and that she's the woman he trusts with his life," the insider told the website.
Just hours after Brown's reported meeting with Royalty, a shooting took place at the nightclub where the singer hosted an after-party following the latest concert on his Between The Sheets tour with Trey Songz. Two people were taken to hospital with injuries but a rep for Brown stated he had already left the club before the incident took place.