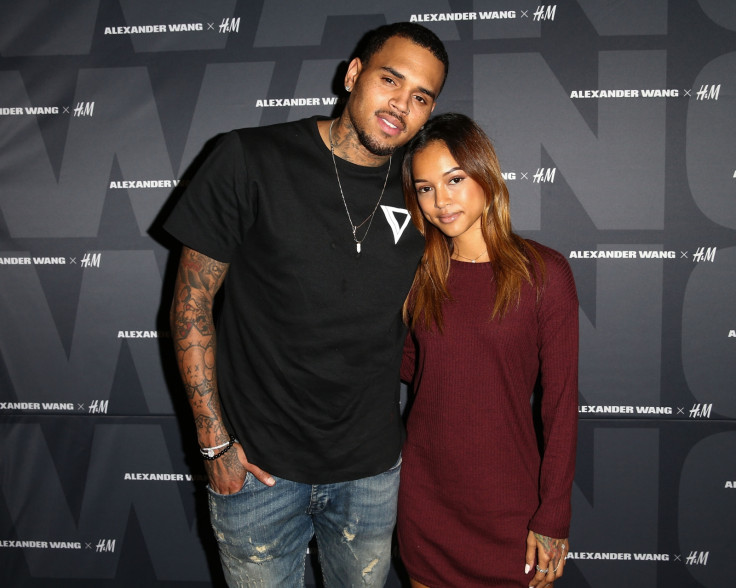 Former couple Chris Brown and Karrueche Tran fought on Instagram after the rapper posted his thoughts on the actress having a go at singing. The couple split in March 2015.
According to Us Weekly, Brown, 26, on 11 March wrote about Trans pursuing her music career. "I wish u [Karrueche Tran] the most successful career ever. But I promise you this, once this 'TALENT' you have starts to simmer, so will everyone else including [Manager] Jacob [York], all of your famous friends know u how? How? How? How? How?... Ok. So to end this petty game that's gonna allow u to book more club appearances and 'MOVIES' that go straight to DVD I'll leave you this [heart emoji]!" Brown said. He has since deleted his post.
Tran, 27, was also quick in her reply referencing Brown's new remix of his single "Back to Sleep", in which he randomly mentions her name. "You're calling me a bitch yet you're screaming my name in a song about getting back together?" she wrote.
"CAN ALL THIS PETTY S—T STOP. IT IS SO UNNECESSARY. You have a beautiful daughter and so much to live for. LIVE YOUR LIFE and be positive. I am so over the drama! I just wanna work and be happy and take care of my family. Every f—king day it's something new!!! And all you f—ks get your life and laughs from this s—t show.. I am MUHF—KIN' tied!!" she wrote.
After Tran found out that Brown was secretly fathering a child, she broke up with the rapper and tweeted: "Listen. One can only take so much." "The best of luck to Chris and his family. No baby drama for me," she said.