Karrueche Tran has opened up for the first time about the heartbreak she has endured during her on-again-off-again relationship with Chris Brown.
The 26-year-old discussed the struggle that has come with being the girlfriend of R&B bad boy Brown, including paparazzi stalking her and fans making threats as well as Brown's relationship with Rihanna.
In a recent interview on Keke Palmer's talkshow, Just Keke she admitted being a normal girl who happened to fall in love with a star, "I've never dated a celebrity before so it was very new to me, paparazzi and all that"
"So imagine how that feels for me when I gotta get on Twitter and I see a whole bunch of stuff...they make up all kinds of crazy stuff and it's like they know nothing about me."
The pint-sized beauty spoke about the Loyal singer hooking up with his famous ex, Rihanna saying: "In this case my boyfriend is a celebrity whose ex-girlfriend is an even bigger [celebrity]...so not only am I fighting a battle with her, I'm fighting a battle with her 14 million fans or whoever else"
When questioned about the hardest part of being stuck in the middle of the love triangle, the model broke down in tears during the candid interview and said the "heartbreak" hurt the most as it was a "real life situation".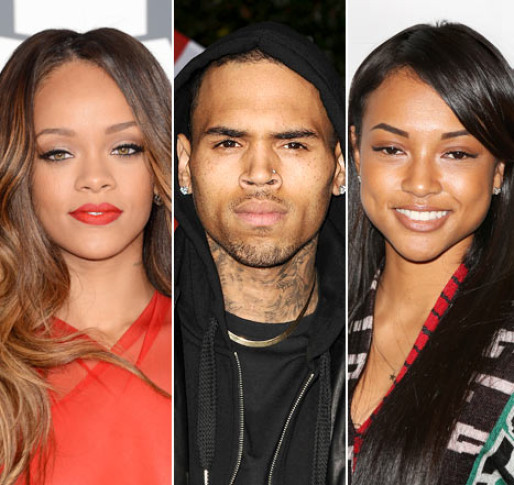 According to the Californian model, Brown's infamous 'ping-ponging' between her and the Bajan beauty was a case of him not being able to cut ties with his ex, a situation which many can relate to.
"The situation with Rihanna, you know the reason why people tuned into this so much was because it's relatable. I have girlfriends, I have family who's gone through the same situation. It's the case of the ex," she explained.
Tran also noted that her quiet personna leads to critics spreading rumours: "They make up all kind of crazy stuff and it's like they know nothing about me. Because I stay so mute sometimes, that leaves open space for them to say whatever they want".
Despite all the drama, she maintains: "Keeping a level head and positivity are key to getting through the hard times."