Top Gear presenter Chris Evans is preparing for a career breakdown as he continues to face criticism about his on-set antics, bullying allegations and sexual harassment claims, writing that he's expecting a 'worse-case scenario' in his Mail On Sunday column as he's had enough snipes from 'malcontents'. But is this perfect storm of errors on Evans' part a glorious publicity stunt in a bid to accelerate the newly reformed Top Gear's chances?
After the sensational sacking of Jeremy Clarkson for punching producer Oisin Tymon over hot food, Evans still frets about filling his Top Gear predecessor's big boots along with his motoring-enthusiast counterparts, Richard Hammond and James May.
As the backlash continues to mount, the Radio 2 presenter is gearing up for his demise in the entertainment industry. He wrote in his column: "As a consequence of the mud-slinging, I have taken to daily, contemplative soaks in the bathtub of 'worst-case scenarios'. I am a realist hoping for the best, while preparing for potential imminent career death."
Insinuating he's at the centre of a witch-hunt, torches and pitchforks galore, Evans is convinced his 'haters' have sprung from jealousy in regards to his recent emergence into the public eye. He states: "It's clear, even to a deaf, dumb and blind person, that in their considered opinion, I thoroughly deserve to be six feet under and the sooner the better."
It is interesting, then, that the BBC's alleged highest paid employee (on an estimated £2m) has been reported on, suspected warts and all, by the BBC in intricate detail themselves. His discrepancies with Matt LeBlanc, apparent behaviour and controversial Cenotaph stunt have all been documented in full, as well as his subsequent apologies. Along with his whining, 'woe is me' Mail On Sunday column, perhaps Evans, and his employers, are not as bothered about his consistent headline-making as we're lead to believe.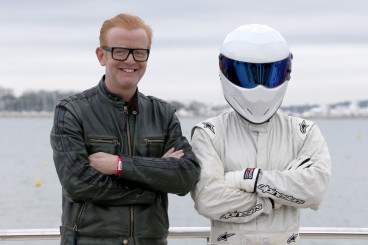 Persisting with his undue attitude to the press coverage surrounding his new role on Top Gear, he went on to advertise his services, in a wrathful manner, if it all came crumbling down, stating he "could apply for a correspondence course in becoming an international hitman".
He continued: "To anyone getting grief from untalented weasels in our industry, whose only role in life has evolved into peddling slander about others in order to extend their otherwise moribund existence, STEP ASIDE, ALLOW ME."
Adding to his verbose rant, he said: "I have no idea what it is that's driving these rabid malcontents to stoop so low, but I wish them well with their inner demons." If he were that affected by tabloid drivel, would he really designate a whole national newspaper column to publicising his unwarranted media storm?
No doubt, the whirlwind of terror surrounding Evans' heavy criticism hasn't done any harm on revving up interest about the new Top Gear series, and even as former colleagues accuse him on harassment and shouting on The Big Breakfast Show in the 1990s to his alleged spats with LeBlanc, this comedy of errors only lead to fascinating viewing. A PR stunt well executed, it could be argued.