Chris Leslie blasts 'Corbyn-omics' as Labour leadership contest heats up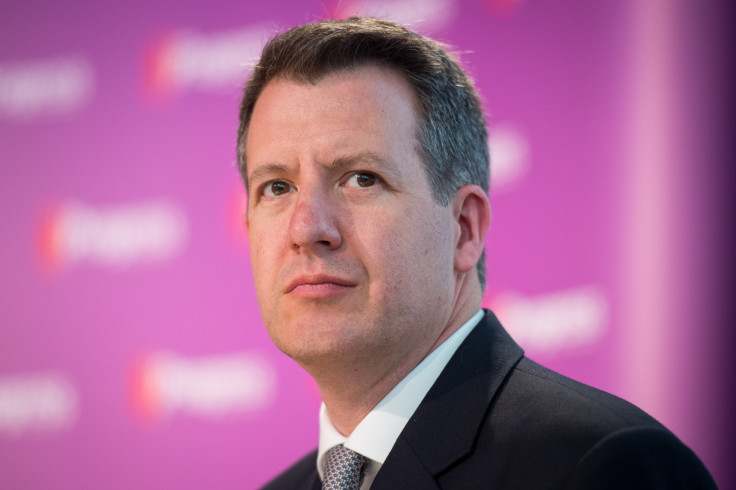 Chris Leslie, Labour's current shadow chancellor, has attacked Jeremy Corbyn's economic credibility with less than 10 days to go before supporters can register to vote in the party's leadership contest. Leslie, an Yvette Cooper supporter in her bid to become Ed Miliband's successor, said he would refused to serve in a shadow cabinet under the socialist.
The Nottingham East MP also criticised the left-winger for "picking figures out of the air" after the leadership hopeful promised to raise a staggering £120bn ($186bn) for the Treasury by cracking down on tax avoiders.
"Economic credibility is about making sure you can say where the money comes from for those better public services, abolishing child poverty," Leslie told BBC Radio 4's Today Programme. "It's about making sure you have that public support and consent for the provision of public services.
"If you don't get that collective consent among taxpayers, they will go for private health and private education – you actually undermine the case for the public realm, which is what we should all be about in the Labour Party."
But Richard Murphy, a tax expert who is referenced in Corbyn's economic policy document, has hit back at the shadow chancellor, describing Leslie's criticism as "absurd". He claimed Leslie had misrepresented Corbyn's proposal of quantitative easing for people (instead of directly to banks).
"If I am charitable, it is very clear that Leslie has never bothered to acquaint himself with what people's quantitative easing is about. If am more candid, I think is wholly misrepresenting the truth on the issue," Murphy wrote on his blog.
The row comes after the latest independent polling from YouGov, which was commissioned by The Times, put Corbyn 17 points ahead of Andy Burnham, with Yvette Cooper in second place. Likewise, Labour revealed over the weekend that the left-winger had gained the most local party nominations among the leadership hopefuls (152 vs Burnham's 111).
But a private poll, seen by The Daily Mirror and published on 28 July, put Cooper in second place ahead of Burnham and, with second preference votes taken into account, the former work and pensions secretary is trailing by just two points (51% vs 49%).
The fight for second place at the moment is significant since Labour supporters and members may be swayed to either Cooper or Burnham in a bid to stop Corbyn being announced as the party's next leader at a special conference on 12 September.
© Copyright IBTimes 2023. All rights reserved.