A Labour Mayor of London hopeful has threatened to quit the party if "neo-liberal" Liz Kendall comes from behind in the opinion polls and the wins the leadership contest.
Christian Wolmar told IBTimes UK that he would "probably leave" Labour if the shadow care minister is elected in September because Kendall is "stuck on an agenda that's about austerity".
The railway historian turned politician also claimed Kendall "doesn't seem to believe in anything like the Labour Party traditionally believes in".
Wolmar said: "She instinctively seems to be so attached to the neo-liberal agenda that she is indistinguishable from the Tories, so what would be the point [of a Kendall leadership]?"
The Mayor of London hopeful, who "believes in old fashioned Keynesian economics", said Kendall seemed to "genuinely embrace" austerity.
Wolmar is backing Jeremy Corbyn in the leadership contest on the basis that the left-wing frontrunner will give the party a "shake-up".
"I don't think he'll necessarily lead us into the next election, but I think it will open up a debate about where the Labour Party is going. We will see where it goes. If it's a disaster after two years, then there's time to re-think," the author said.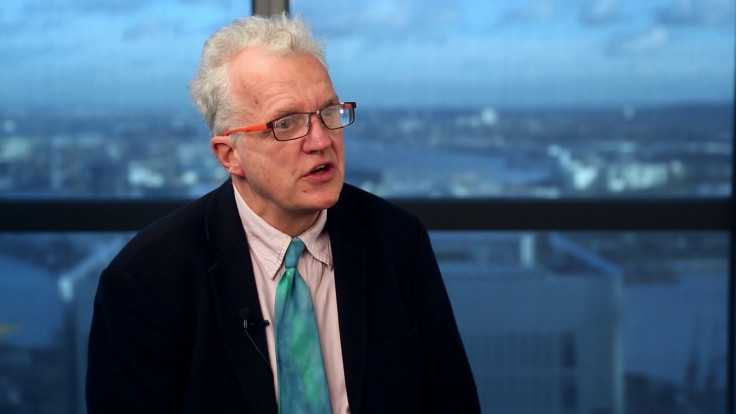 But Wolmar, who is up against the likes of Tessa Jowell, David Lammy and Sadiq Kahn to become Labour's Mayor of London candidate in 2016, also revealed he would be "totally happy" with Andy Burnham or Yvette Cooper becoming Ed Miliband's successor.
In particular, the 65-year-old gave praise to Cooper, who he said would "hound" and "give a hard time" to David Cameron.
So far Wolmar's man, Corbyn, is set to win the leadership contest as the Islington MP is 17 points ahead of Burnham. A YouGov poll, of more than 1,000 Labour supporters, put the socialist on 43%, Burnham on 26% and Cooper on 20%, leaving Kendall trailing with 11% on first preference votes.
The survey, commissioned by The Times, prompted interventions from Labour grandees, including donor John Mills. The businessman, writing exclusively for IBTimes UK, warned a Corbyn leadership could reduce Labour to a "left-wing pressure group".
Former Labour prime minister Tony Blair also made a rare speech on British politics, where he instructed Corbyn supporters to "get a heart transplant". Kendall's campaign had not responded to a request for comment at the time of publication.