Chris Pine turns 35 on 26 August, and despite only beginning to get serious Hollywood recognition (he's just bagged a role in DC Comics upcoming Wonder Woman), the star has featured in a number of successful titles over the years. From starting out as Anne Hathaway's love interest in The Princess Diaries 2 to helming the Enterprise in the 2009 reboot of Star Trek, he's certainly played some diverse and enjoyable characters.
However, it's fair to say that Pine is an actor who, if someone mentions his name, those who aren't film buffs will just politely nod and smile with no real clue as to what he's starred in. But once the all-knowing discusser shows those in the dark a photo of the star, a light bulb will instantly ping in their heads reminding them who he is.
So, ahead of him hitting the milestone, IBTimesUK lists his six best films (in case you forgot he was in them), just so you can indulge in all things Pine this Wednesday to celebrate his birthday...
The Princess Diaries 2: Royal Engagement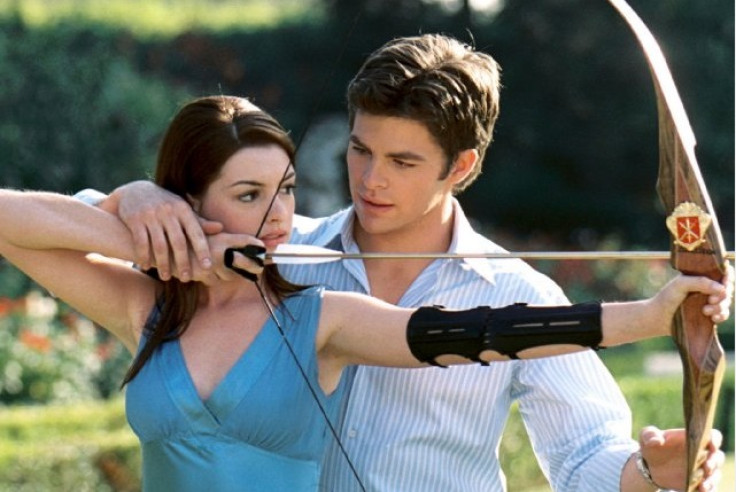 After discovering her royal roots in the first film, Princess Mia Thermopolis (Anne Hathaway) is now settled in Genovia as she spends her days preparing to take over as queen when the crown is passed on to her from her grandmother (Julie Andrews). However, Viscount Mabrey, who wants his nephew Nicholas (Pine) who is further down the line to the throne to rule, reminds the current queen that an unmarried woman can't take the throne and with the support of the parliament, he puts a stop to Mia's coronation.
Determined to make her granddaughter queen, Clarice insists that Mia be given 30 days to find a husband. Feeling pressured, Mia starts meeting many potential suitors but disliking them all romantically, begins to lose hope. Until she "accidentally" meets Nicholas and starts falling for him – unaware of who he really is.
Smokin' Aces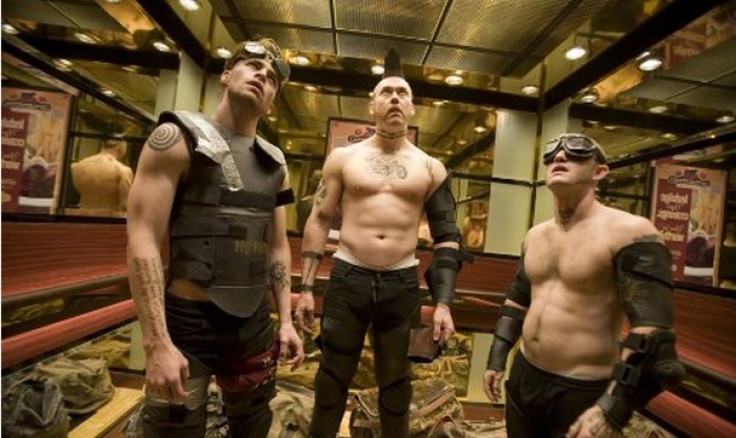 Arguably his most alternative role to date, Pine shed the "pretty boy" romancer look he donned in The Princess Diaries follow-up to portray psychotic, neo-Nazi Darwin Tremor in gritty, con-crime drama Smokin' Aces, alongside his on-screen brothers Kevin Durand and Maury Sterling. As well as Pine, the film hosts a whole bunch of famous faces including Ryan Reynolds, Jeremy Piven, Alicia Keys and Ben Affleck.
Star Trek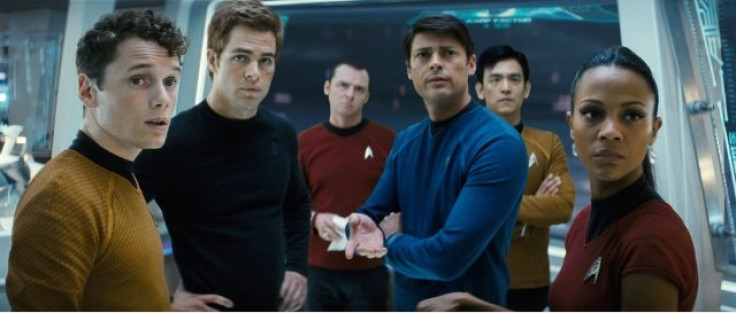 There's no question that it was 2009 sci-fi reboot Star Trek that beamed Pine into the limelight after he played lead James T Kirk in the movie. Showing off his talents and ability to lead a movie that, despite hardcore Trekkies having some reservations about a reimagining, fared very well with both critics and fans.
Directed by master-of-the-genre JJ Abrams, the film took all of the best bits from the iconic television series and movies and simply transported them into the 21st Century, without any noticeable compromise and that's mainly down to its incredibly well-chosen cast. Pine is great as Kirk, presenting the same charismatic, impulsive, confident but loyal Captain as William Shatner did before him, while Zachary Quinto makes for the perfect, matter-of-fact Spock.
People Like Us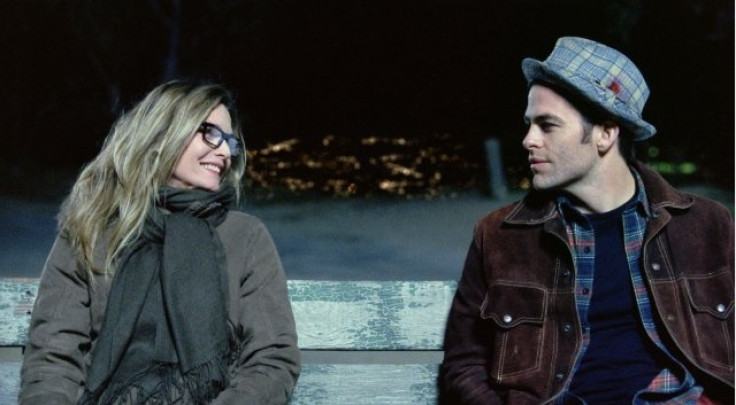 After the death of his father, Sam (Pine), a young man from New York, is forced to face his family after years of estrangement. Motivated by the hope of a large payout in his father's will to cover his personal debt, he travels to his hometown to stay with his mother for the funeral.
His plans soon change when it turns out the only thing his Dad left him, was an old leather shaving bag. Inside the bag are instructions for Sam to leave all his father's money to a boy named Josh. Intrigued as to who this Josh is, Sam investigates and (rather quickly) discovers that Josh is in fact the son of his half-sister (Elizabeth Banks), whom he has never met.
Horrible Bosses 2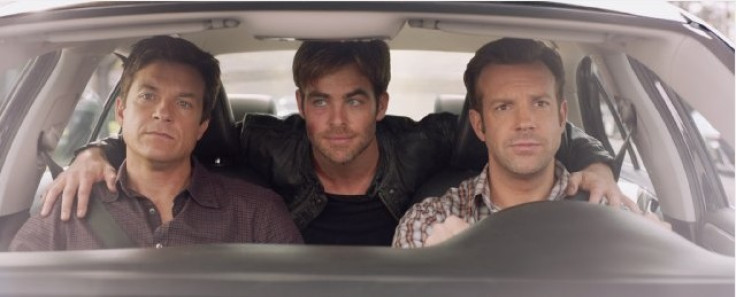 Fed up with the being meaningless cogs in massive corporate machines and having to work under people, the three leads come up with an invention that could potentially not only make them lots of money but give them the chance to be their own bosses for their rest of their lives. But when they fluff up a promo opportunity of their new product on live television, Nick (Jason Bateman), Kurt (Jason Sudeikis) and Dale (Charlie Day) are left with no other choice than to go back to being worker bees indefinitely.
However, their defeat is short-lived when mysterious, super-wealthy businessman Burt Hanson and his garish son Rex (Pine) take a liking to their creation and decide to make an investment. But of course, things never run that smoothly for the three friends and soon they find themselves in trouble, in debt and in deep with the law.
Into The Woods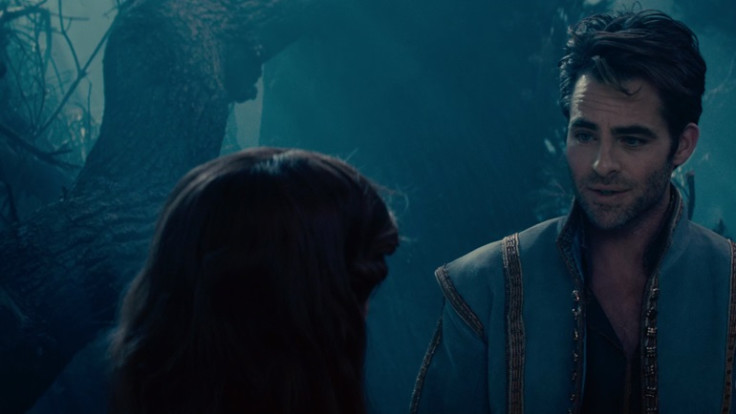 His character might have been trying to become a prince in the first movie on this list, but in Into The Woods, Pine finally got to exhibit that regality that, after watching the movie, is glaringly obvious comes so naturally to him. The film, based on the Stephen Sondheim musical, stars the likes of Meryl Streep, Emily Blunt, James Corden and Johnny Depp as different fairy-tale characters that soon become part of a intertwined and dark, story.
Streep plays an evil witch who lays a curse upon a baker and his wife, so that they may never have children unless they help her reverse a curse of her own. As the two travel deep into the woods to retrieve items they need to fulfil the witch's task, they encounter several different characters including Cinderella (and her prince, played by Pine), Little Red Riding Hood and Jack, from Jack And The Beanstalk, who either help or hinder them on their quest.