We all know how much Chris Pratt loves his family, and regularly shares photos with wife Anna Faris and son Jack. Most recently the father-son duo decided to spend some quality time together with a fishing trip.
Pratt was in Hawaii for the filming of Jurassic World: Fallen Kingdom when he took a break to head to the island of Oahu with his four-year-old. The actor later shared photos of the trip – one in which he posed with his son, both showing off their catch of large barracudas.
"Not sure what made me more proud," he wrote in the caption, "when Jack insisted on holding this barracuda himself, or when he tried it raw! (Barracuda sashimi is amazing by the way) haha!! 4 year olds will try anything!"
The Guardians Of The Galaxy star also encouraged his followers to spend time fishing with their kids. "Get out and fish! No better way to share God's bounty with your babies and make life long memories than fishing! Get out on the water! #fishing #fishingislife."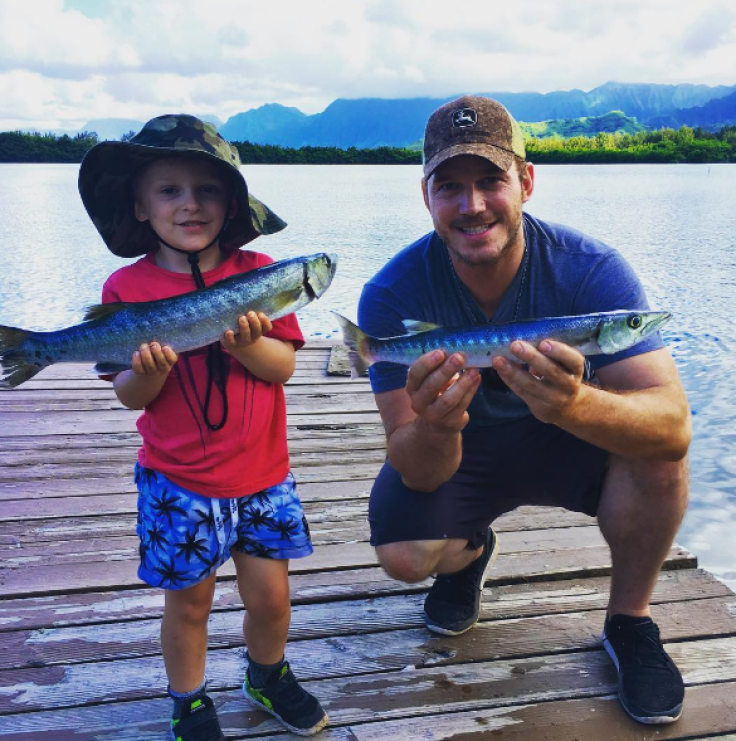 The 38-year-old also shared a photo in which he, Jack and a friend posed with another fish. "This 'Jack Fish' or Papio might even be an 'Ulua' which is what you call a trevally over 10 lbs," Pratt wrote. "All I know is this fish fought like hell and tasted amazing!!!"
He ended the post with his trademark hashtag #whatsmysnack with which he shares his healthy meal plans with fans.
The trip was an all-boys one since Faris is in Vancouver, Canada filming the remake of 1987's Overboard.