Watch Chris Pratt's hilarious game of Speak Out with Ellen DeGeneres
The actor was on The Ellen DeGeneres Show to promote Guardians Of The Galaxy Vol 2.
Chris Pratt is known for his great sense of humour and confirmed it during filming of the 12 May episode of The Ellen Show. The Guardians Of The Galaxy 2 actor agreed to play a game of Speak Out with Ellen DeGeneres and had the host laugh so hard she had to reach for some tissues to wipe away the tears.
In the game, Pratt was required to wear a dental fixture in his mouth and read out a set of tongue twisters while DeGeneres attempted to guess them.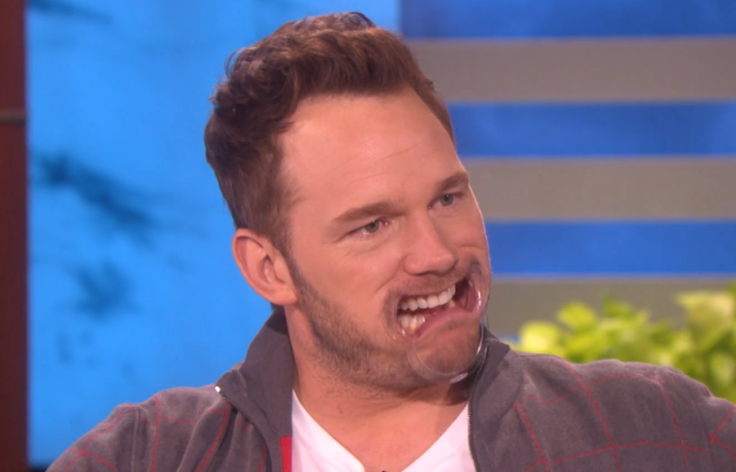 Unable to use his lips to enunciate, the actor set off to a good start with "where did you place the parakeet" and "platypuses walk sideways" but had the audience and DeGeneres cracking up when he had to say "I'm gonna bump you".
The Jurassic World 2 star turned red-faced when he realised his mottled version of the line sounded pretty dirty. "That really did sound bad," he said while trying to keep from laughing.
Trying to hint at the word bump, Pratt sang the chorus of Fergie's My Humps and also suggested a baby belly with his hands. The comic pantomime had the host laughing so hard that she started tearing up, before finally guessing the word bump.
The 37-year-old later went on to talk about his family and wife Anna Faris whom he extolled for motivating him to explore more of the world. "Because I'm with Anna at all these different locations, I have somebody who cares deeply about culture," he said.
Watch the hilarious exchange below:
© Copyright IBTimes 2023. All rights reserved.