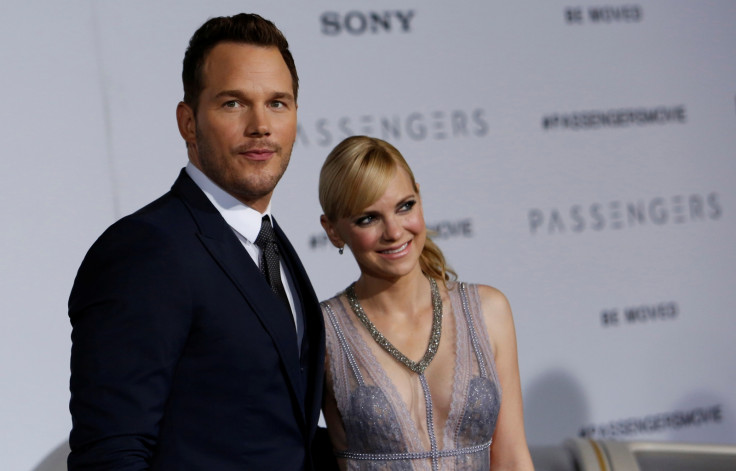 Fans are still reeling from the shock of the sudden Chris Pratt-Anna Faris divorce announcement but it appears the Guardians of the Galaxy actor is moving on. Just a week after the split, he was spotted with a mystery woman.
According to the Daily Mail, the 38-year-old actor was seen with a blonde female companion. Pratt was wearing a grey t-shirt as he boarded a private jet along with his female companion, who was also dressed casually. However, it is not clear whether the woman was his production assistant or a female friend.
Fans are assuming that the Marvel actor has moved on from his broken marriage after he was spotted without his wedding ring at the Teen Choice Awards and ignored Anna in his acceptance speech.
Meanwhile, 40-year-old Faris has spoken for the first time since the spilt announcement. During her recent podcast, the House Bunny actress thanked her listeners for their 'love' but avoided mentioning anything related to the high-profile split. "Hey, dear listeners: I just want to thank you all so much for all the love I've been receiving, and I truly love you."
While the real reason for the split is still unknown, rumours are abuzz that professional issues came in the way of their relationship. "He was gone for a great deal of time, one movie after another. It made her very sad," a source told People. "They really didn't have a roadmap for what this would all be like. They are both fun-loving and gregarious types, but she had much difficulty with the separation."
Last week, the couple, who shares a four-year-old son, issued a press statement announcing their separation. "We tried hard for a long time, and we're really disappointed. Our son has two parents who love him very much and for his sake we want to keep this situation as private as possible moving forward. We still have love for each other, will always cherish our time together and continue to have the deepest respect for one another."